When Nathaniel Styer noticed an unusual scene outside his apartment window, he had no idea that it would lead to such a fascinating discovery. The snow squall that hit Brooklyn came in an intense burst of wind and heavy snowfall, blanketing the entire neighborhood with white.
It looks like someone wants to get inside. This tabby cat was trying to get inside of the house through a window. She hopped up on the ledge and started scratching against the screen. Styer quickly realized that the cat is Chunk Chunk, one of the members of a nearby stray cat colony. She clearly looks like struggling and he had to act fast. "I've never seen her react this way before. It was clear that she didn't know what to do in the storm," Styer said.
Though Styer is not the biggest fan of their stray colony, Styer's fiancée Renee Becerra spends her time there and keeps them healthy. Chunk Chunk is a recent arrival to the colony, and it seems that she was not prepared for what weather can do. "I've always been pretty reticent about bringing the cats inside, but I knew Renee would really want me to help Chunk Chunk out. I love Renee and I knew helping Chunk Chunk was the right thing to do," he explained.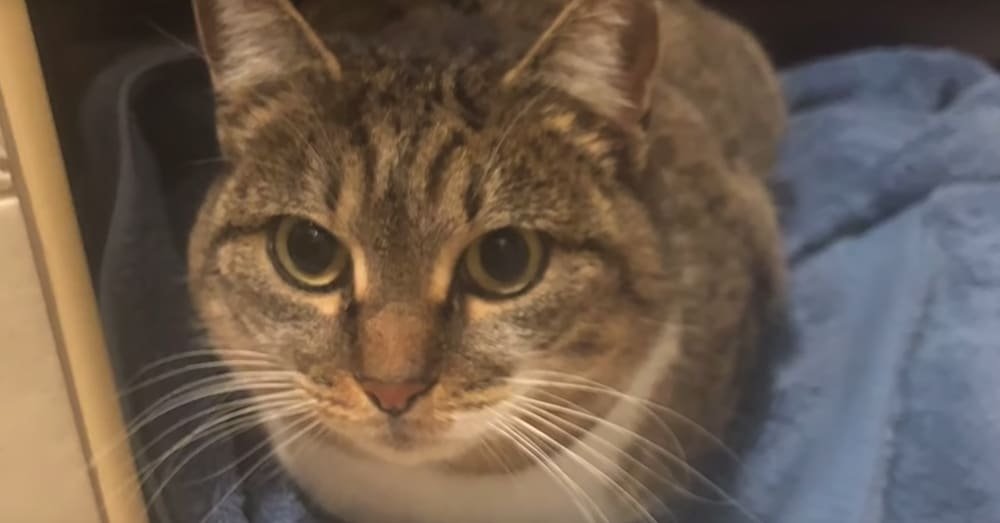 Styer let Chunk Chunk in from the cold, but she didn't know what else should do when she got inside. "She allowed me to pick her up, which is unusual for our community cats. When I set her down, she instantly ran around the house and tried to run out through another window. She learned it was closed when she ran into it," Styer said.
In order to get Chunk Chunk situated, Styer placed her in the bathroom and away from their dog. She eventually settled down. When his fiancee got home, she wasn't entirely surprised about their house guest. "From the first time she appeared at our window, she's been one of the friendliest community cats that I've ever come across. She's always asking for pets and starts purring within seconds," Becerra said.
The couple has been saving cats for years. They have been active in helping stray kittens find forever homes. When spring comes, Becerra plans to trap and neuter as many adults as she can. Fortunately, Chunk has a notch in her ear that indicates she's already been neutered.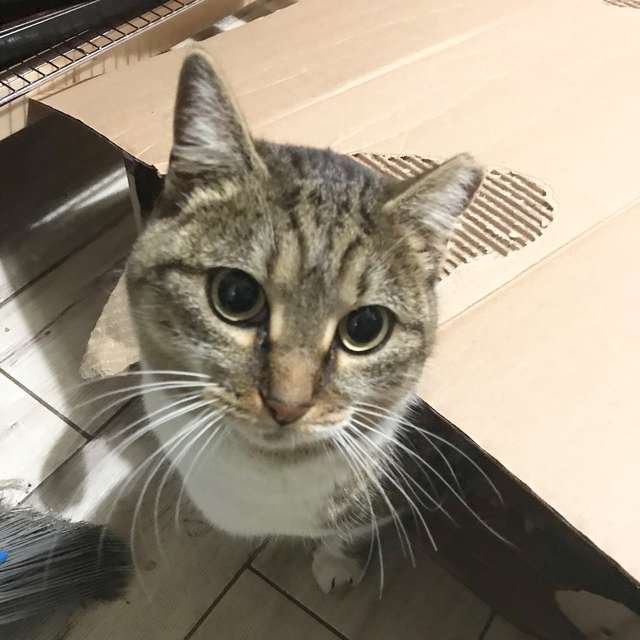 "Winter is the hardest time of year [for these cats]," Becerra said. "I've built three winter shelters and regularly provide food. Winter shelters can be bought from some cat rescues but they're also really easy to make … If you have the space or a safe quiet spot in your neighborhood, I would definitely recommend putting some out." Becerra encourages others to help the community cats through the cold spell.
As for Chunk Chunk, the sweet cat has finally found a home where they can stay warm all winter long.
If you know someone who might like this, please click "Share"!