There is no denying the fact that cats are one of the most loveable creatures ever! Every day we fall in love with our cats more than before. Their silly habits and quirky traits surprise us every day, even though they do such things every day. The unexpectedness in their behavior keeps us completely hooked. There are so many new things to learn about cats every day. If you did not learn any new things about cats today, I will give you your daily dose. Were you aware that cats are crazy about bananas? Yes, they love bananas! Something none of us could ever imagine. Banana is so different from other food groups that cats eat or are supposed to eat.
We would not throw such a big piece of information without giving proof, so we will be telling you the story of Bean today, the cat banana. Bean is one of the cats that are completely obsessed with bananas. It is probably possible that Bean loves bananas more than anything else in his life. His caretaker even says that Bean loves bananas more than the appropriate amount! Bean's caretaker is so fascinated by his obsession with bananas, that she decided to capture some pictures of Bean eating bananas. Those pictures went completely viral because they were deemed "Inappropriate".
Meet Bean the cat. He really likes licking bananas for some reason
His owner couldn't resist posting pictures of Bean, the cat banana on Facebook.
"He just kinda wanted a sniff of a banana when he was about 9 months old or so and ended up liking them. He never gets much of one and it's maybe a couple of times a month or even less," Bean's caretaker said.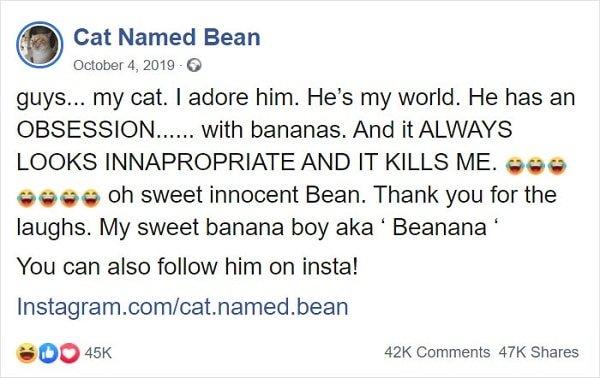 Bean's owner gets a laugh out of his habit of eating bananas with so much enthusiasm. The owner even named Bean "Banana". That is such a creative name!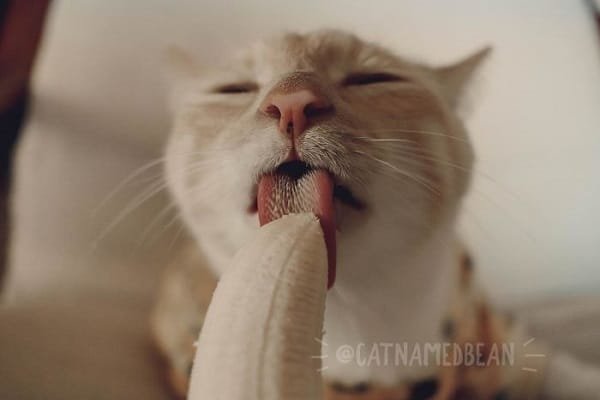 You may think that since Bean is so obsessed with bananas, that must be the only food he eats. Well, that is not true! There are other food items that Bean prefers too. Bean likes to devour Noosa yogurt, scrambled eggs, and even cheese.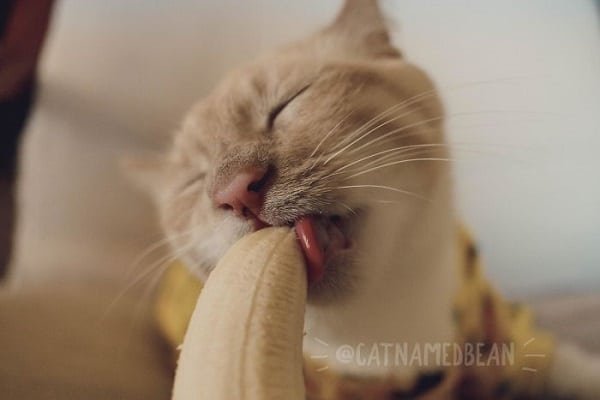 "He's also a veggie lover and will go for Brussel sprouts leaves and lettuce. He's a well-rounded boy. His actual diet is wet food twice a day, though," Bean's owner told.

After his pictures of eating bananas went viral, Bean has caught a lot of fans and praises online. Sadly, some jealous hackers were not happy with all the attention Bean was getting. Bean lost 3k followers to hackers.

Bean and his owner did not give in to this setback. They kept working on this online presence and eventually gained 11.3k followers.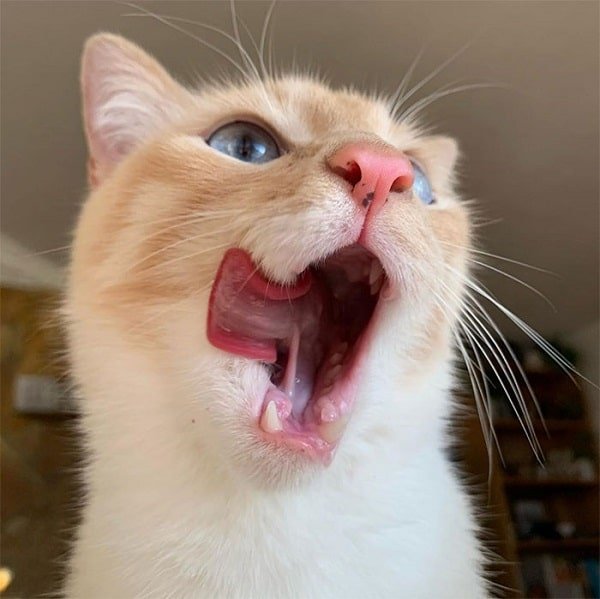 Bean was just a tiny newborn when a cat-lover came to adopt him.

"So Bean was abandoned as a newborn by his momma. On the evening of 6 April 2018, I saw a post about this teeny white kitten that needed help."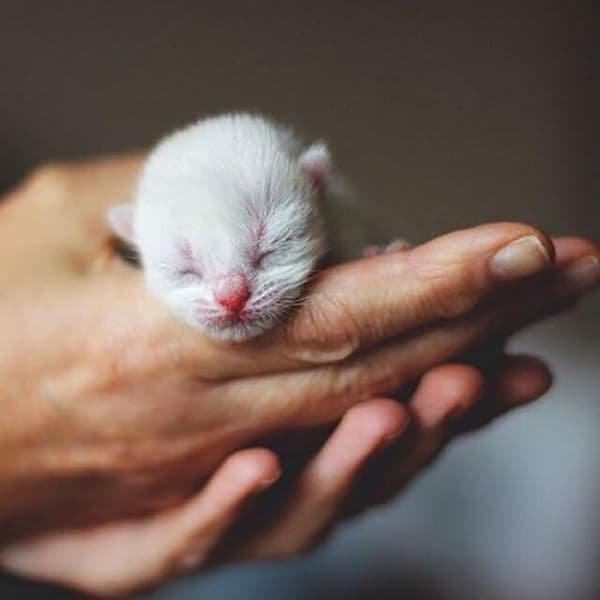 "It was damp and getting dark and cold and they had been watching for momma for 3+ hours with no sign and he was in the middle of their yard alone. I picked him up within a few minutes as they lived nearby."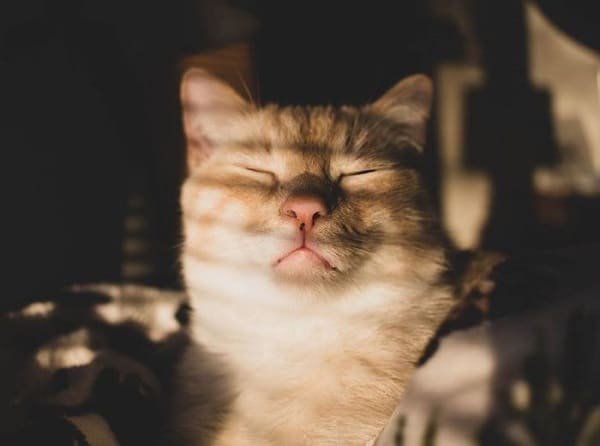 "My husband was deployed and my kids were school age so he has my sole focus every day and I was up every 3 hours with him every night."
Some people also shared pictures of their banana-loving pets.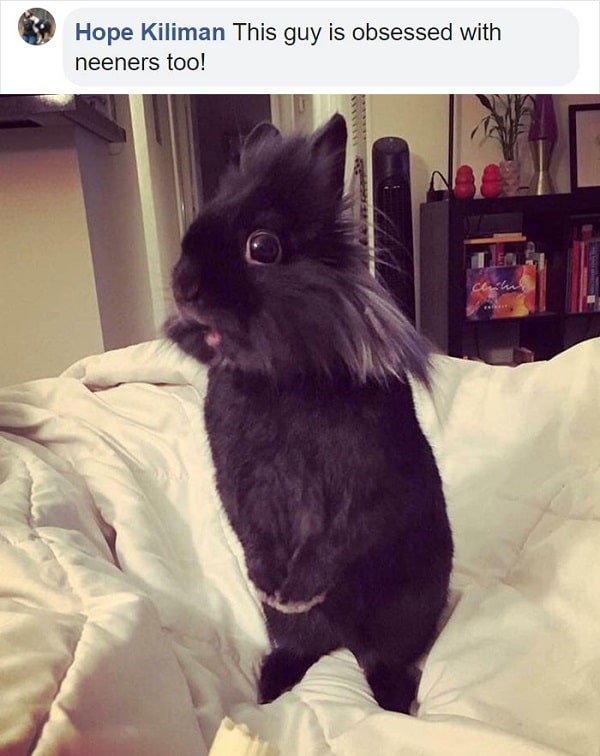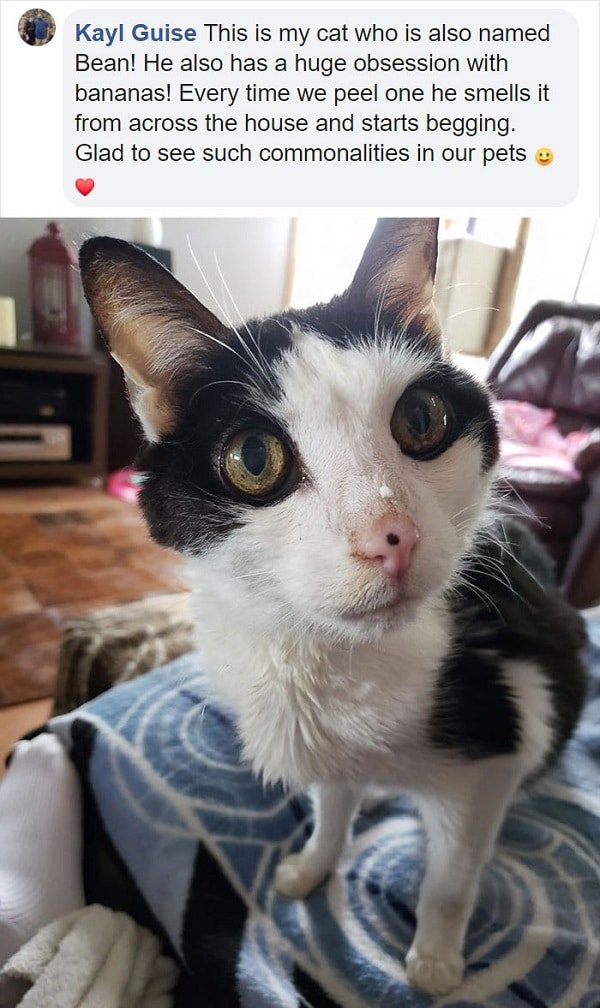 The internet fell in love with Bean, the cat banana!
Like all these people, I cannot stop obsessing over Bean either. Cats could be doing their own thing and not realize how hilarious their acts are. Bean must be completely clueless about how his pictures went viral for being so inappropriate. While he may think his love for bananas is something that no one else shares, but so many other cats are totally obsessed with bananas too.