Leia, a 14-year-old pug, was at the age where walking was difficult. She would often slip on the floor because of her old age. Her owner, Niki Geroni-Lajoie said she came up with a great idea for Leia – non-skid socks. Leia has a pair of socks for any occasion. Her favorites are her Supergirl socks and a pretty pair of pink socks!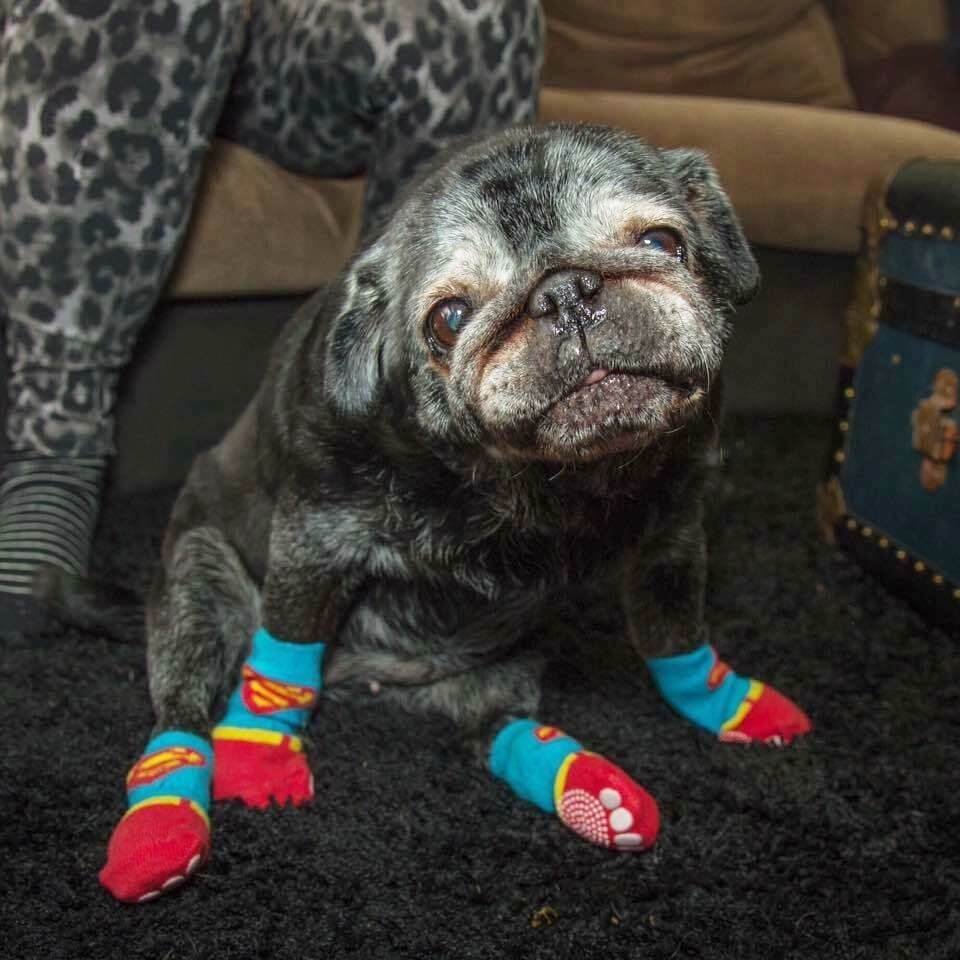 Niki said that before Leia wore socks, she was afraid of walking and was fairly immobile. She now has confidence and the minute the socks go on, she walks all over the place.
The trouble began when Niki ripped out the carpet in her home in Toronto, Canada and replaced it with wood floors. Leia had never really got used to navigating the slippery surface.
Niki said that she was concerned that Leia would hurt herself trying to get around.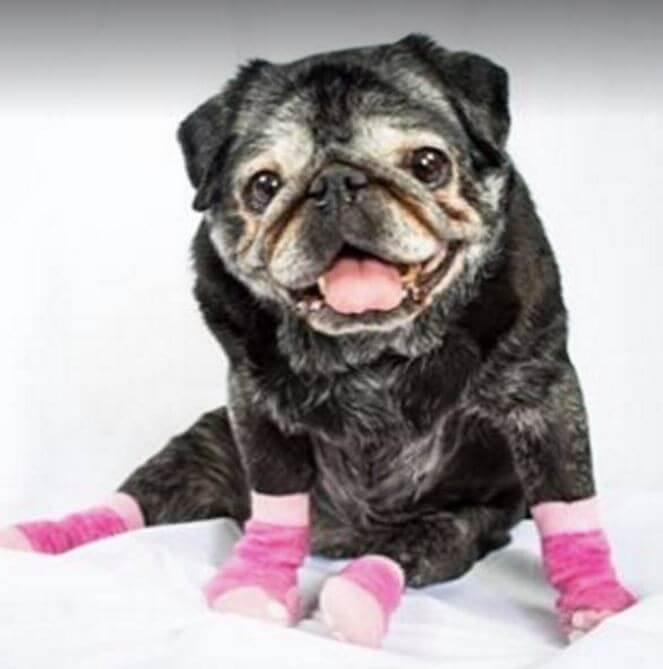 When Leia doesn't have her socks on, she stands on the living room rug and barks and cries until Niki puts socks on her feet! Once she has her socks on, Leia runs around, and everyone knows that she is happy!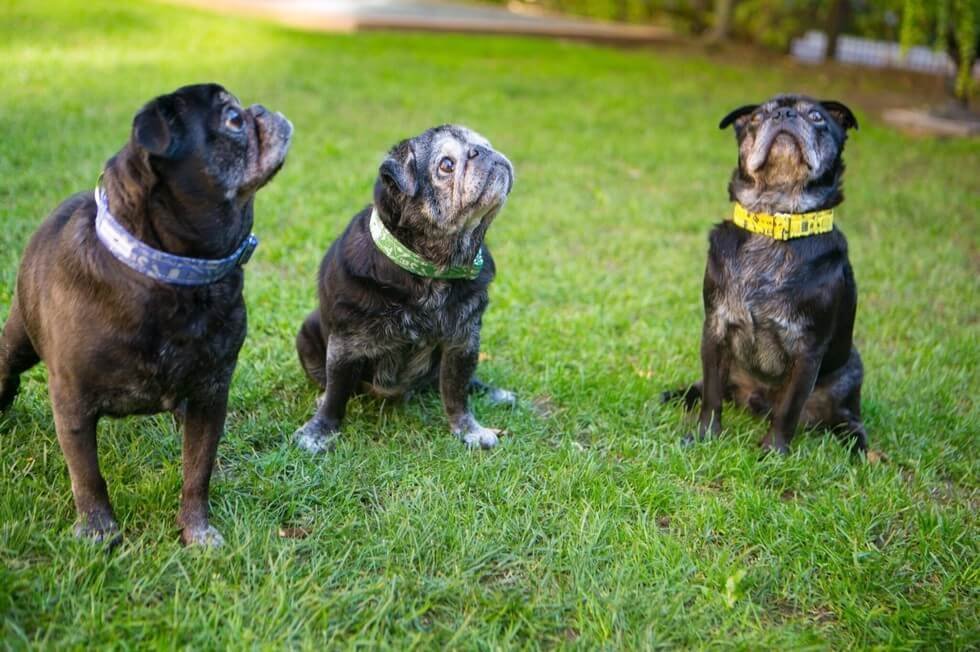 Niki adopted Leia and her brother two years ago from Under My Wing Pug Rescue. Leia's brother has since passed, but the couple adopted more dogs too so Leia isn't alone.
If you know someone who might like this please click "Share" below!