With the weather was getting cold and the possibility of snow, the caretaker of a feral
cat
colony was concerned. He thought he was feeding only cats when he saw a pair of bobtailed kittens (a boy and a girl)  that he knew needed shelter from the weather. The kittens were only days old and would never survive through the winter.
The pair was turned over to 
Alley Cat Rescue
 in Mt. Rainier, Maryland, where the little girl, they named "Snowdrop" immediately found a foster family. Her little brother, though,
needed special
care since he was very underweight and one eye was so infected it was crusted shut.
The
little boy named
"Mistletoe", was healing just fine.  He needed a bath despite not liking it very much.
"Mistletoe needed 24-hour care by one of our staff members. He came to us very lethargic with an eye infection and parasites. We named him Mistletoe because he is too cute to resist kissing," Brianna Grant of Alley
Cat Rescue
said.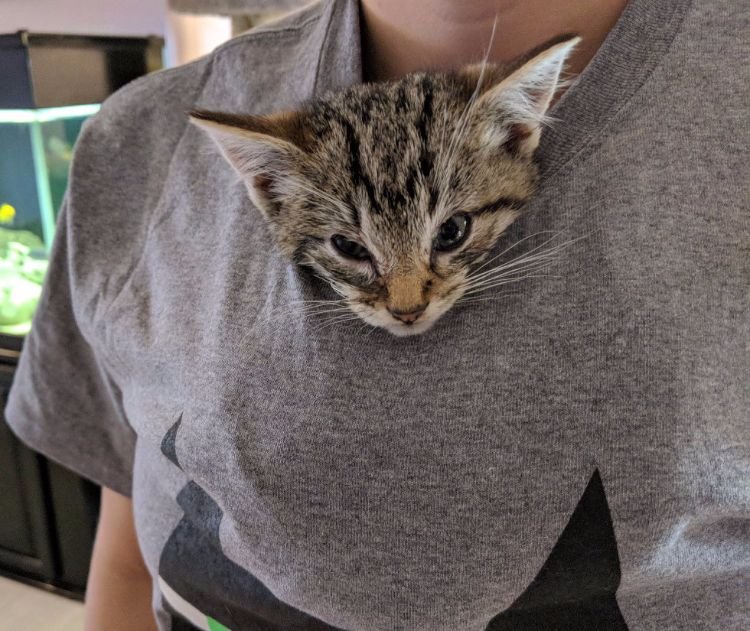 They rescued Mistletoe before he could get any sicker. Snowdrop, however, was becoming accustomed to indoor life and her personality blossomed under the attention. She hops around like a rabbit and demanded constant attention! "She is a drop of sunshine! She is very brave and not scared of new people," they said.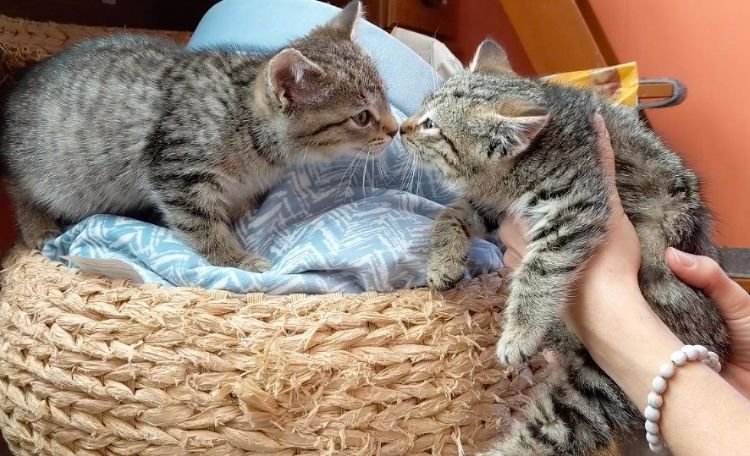 It was not long before Mistletoe was reunited with his sister. After a little hissing and growling, the siblings realized just who "that other cat" was, and started getting along again.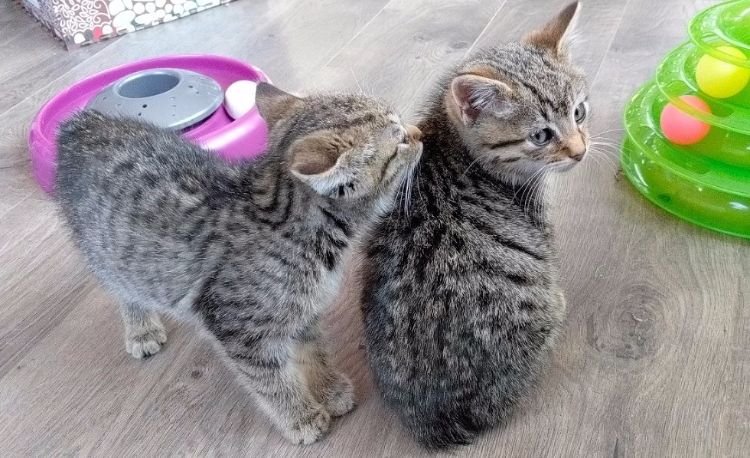 The two are now inseparable. Once they get a bit older, they will be ready for adoption. For now, they're just happy to be back together again.
If you know someone who might like this please click "Share" below!