There are many different opinions of rescue animals and whether they are safe for families.
Some think that rescue dogs are a less-safe adoption option, because they may be emotionally scarred from having bad backgrounds.
But in reality, most dogs can become loyal, loving members of a family, so long as they feel safe and happy in a home, like this babysitting boxer.
Elizabeth Spence and her husband know this to be true about rescue animals — so much so that they have opened their home to six of them!
One of these cute rescues is Nora, an 8-year-old English pointer who used to be scared of everyone because of her abusive past.
But then she met the youngest member of the family, baby Archie, and fell in love.
Now the two are practically inseparable, and there are plenty of cute photos to prove it!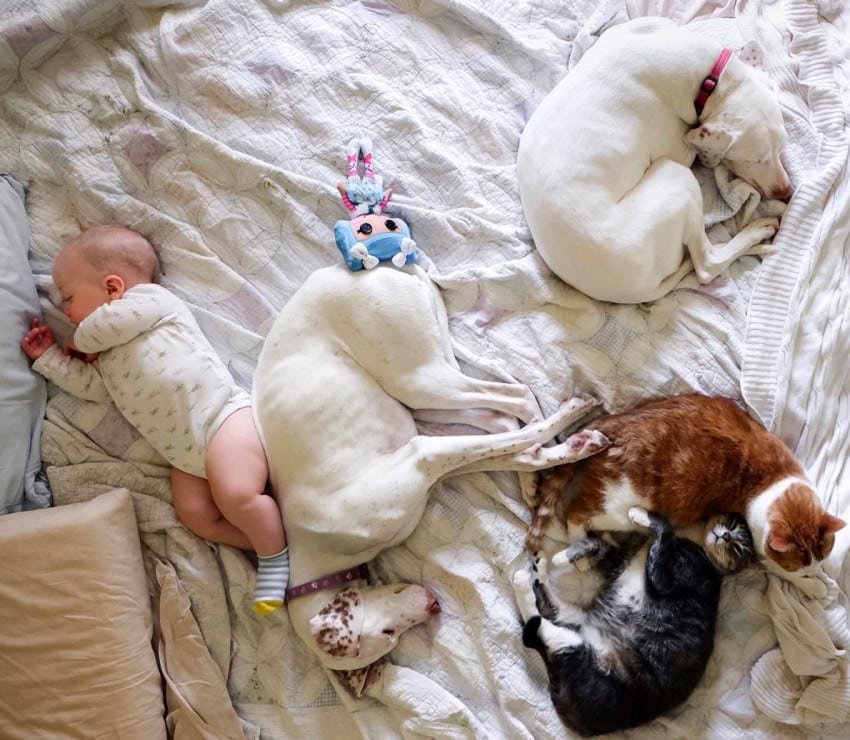 Elizabeth Spence and her husband have quite a full house on their hands.
In addition to their three young children, they also have three rescue dogs and three rescue cats.
"At any time of day you're likely to find a pile of kids, cats and/or dogs lying about the house somewhere," Spence explained to the Dodo.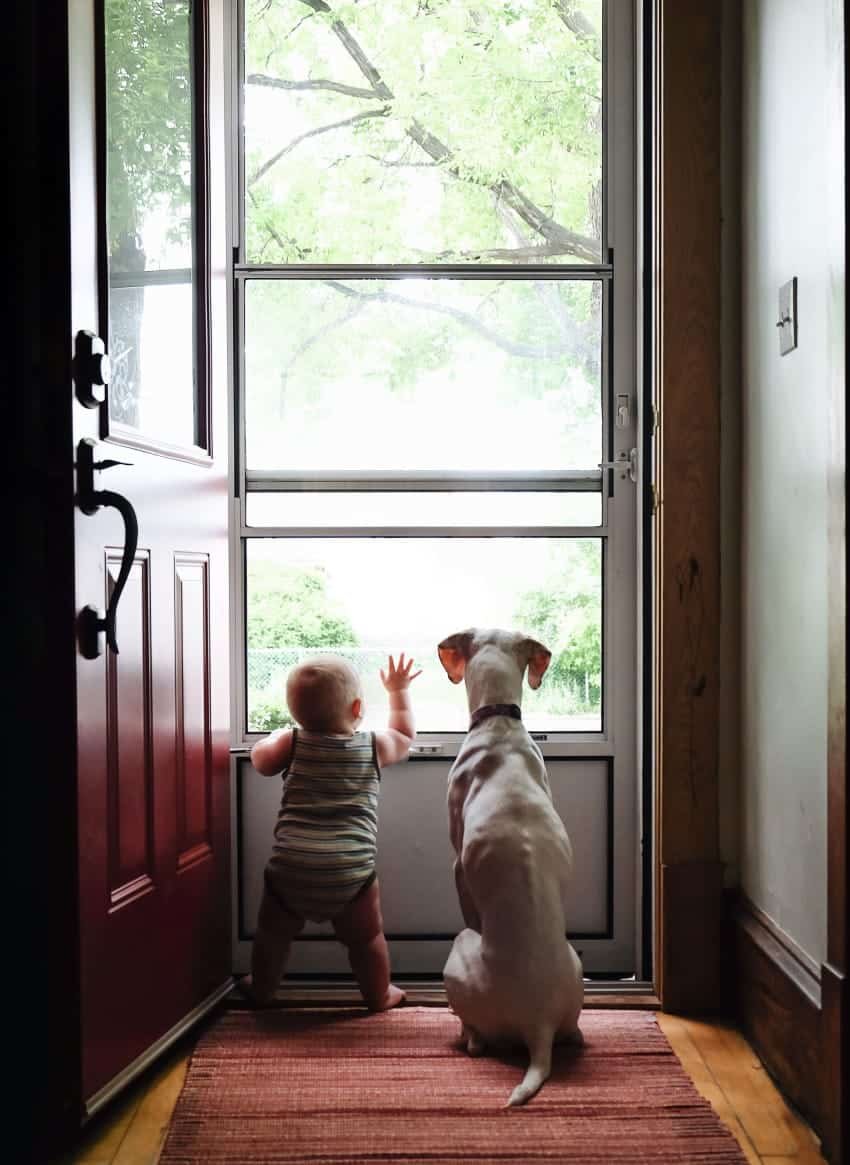 The couple just can't seem to say no to an animal in need — especially one that no one else seems to want to take home.
One of them is Nora, the 8-year-old English pointer who came from an abusive background and was afraid of everyone around her.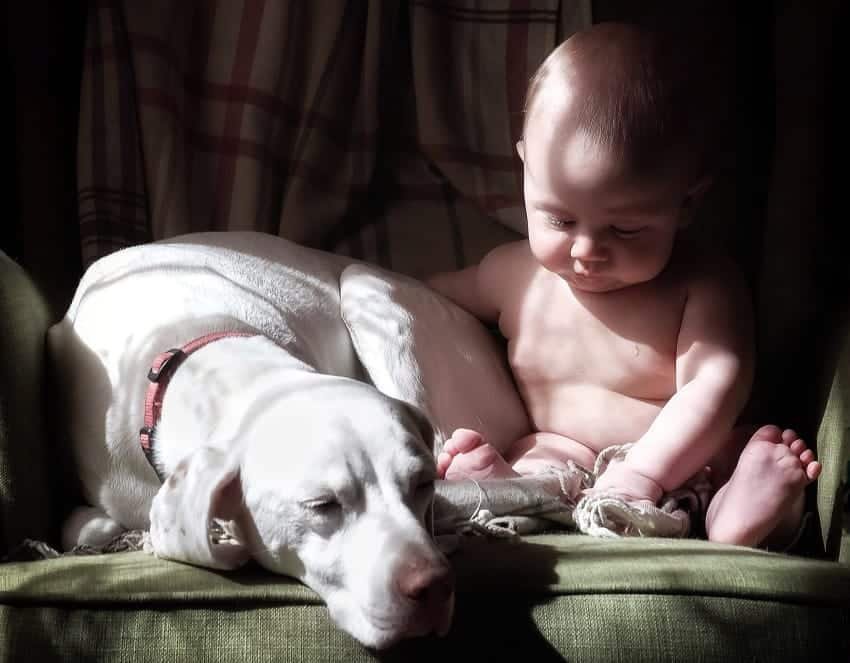 Everyone — except for Spence's 11-month-old son Archie.
Because he's been around animals since birth, Archie's sweet, gentle, and laid back, which magically drew poor Nora to her.
The two have become inseparable, and having him around makes Nora feel safe in the house.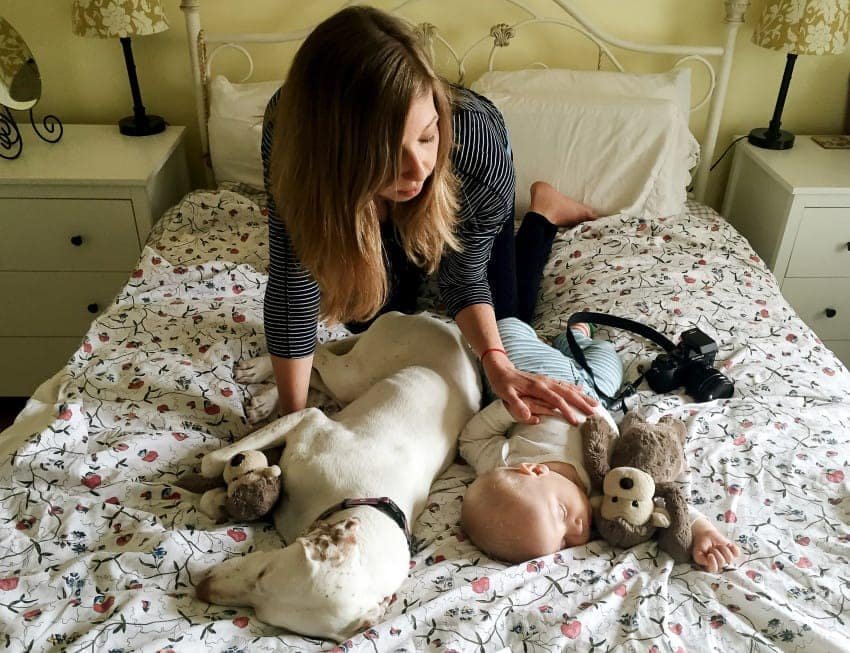 They even like to take naps together, much to the delight of Spence, who loves taking dreamy sleepy photos of them.
The two sleep so peacefully that she can pose them however she wants and they won't make a peep!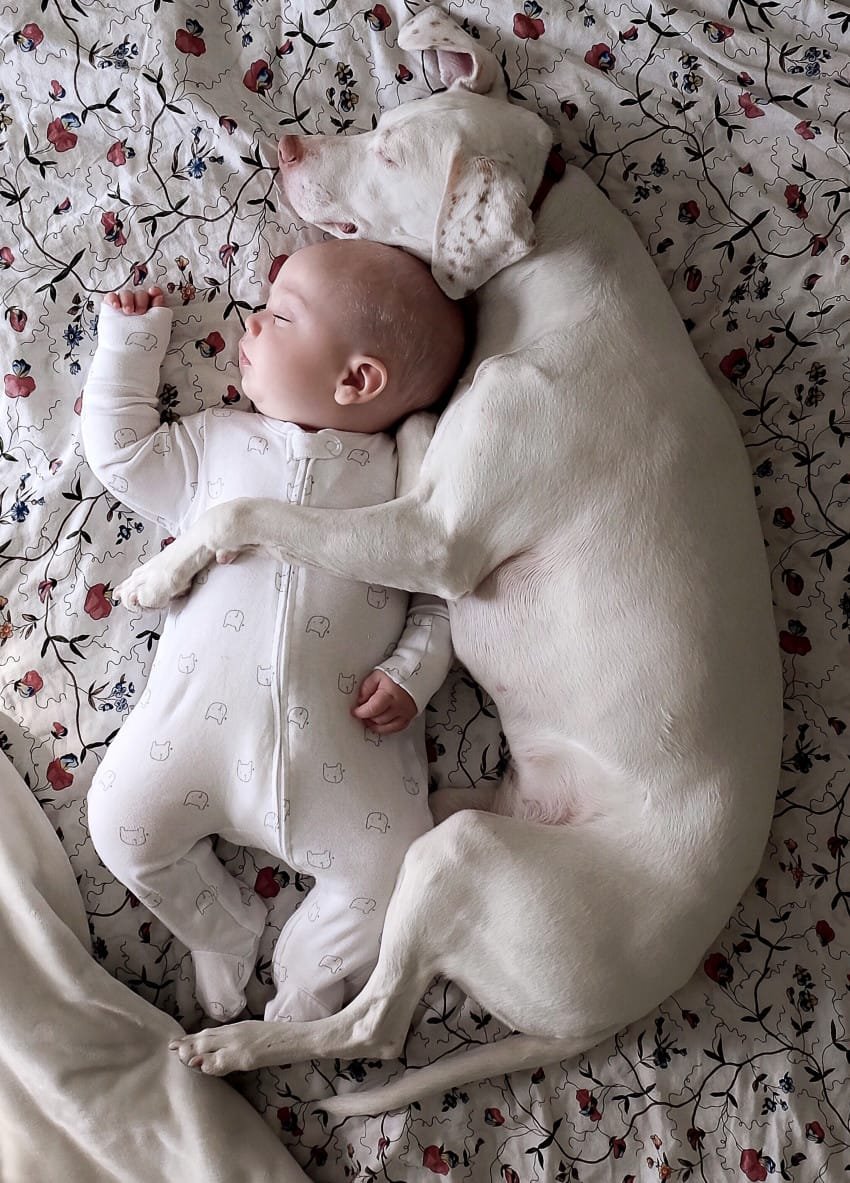 Though Nora is a little older, came from a bad background, and needed a little extra time and attention before she became comfortable with her new family, she is still just as kind and sweet as any other dog.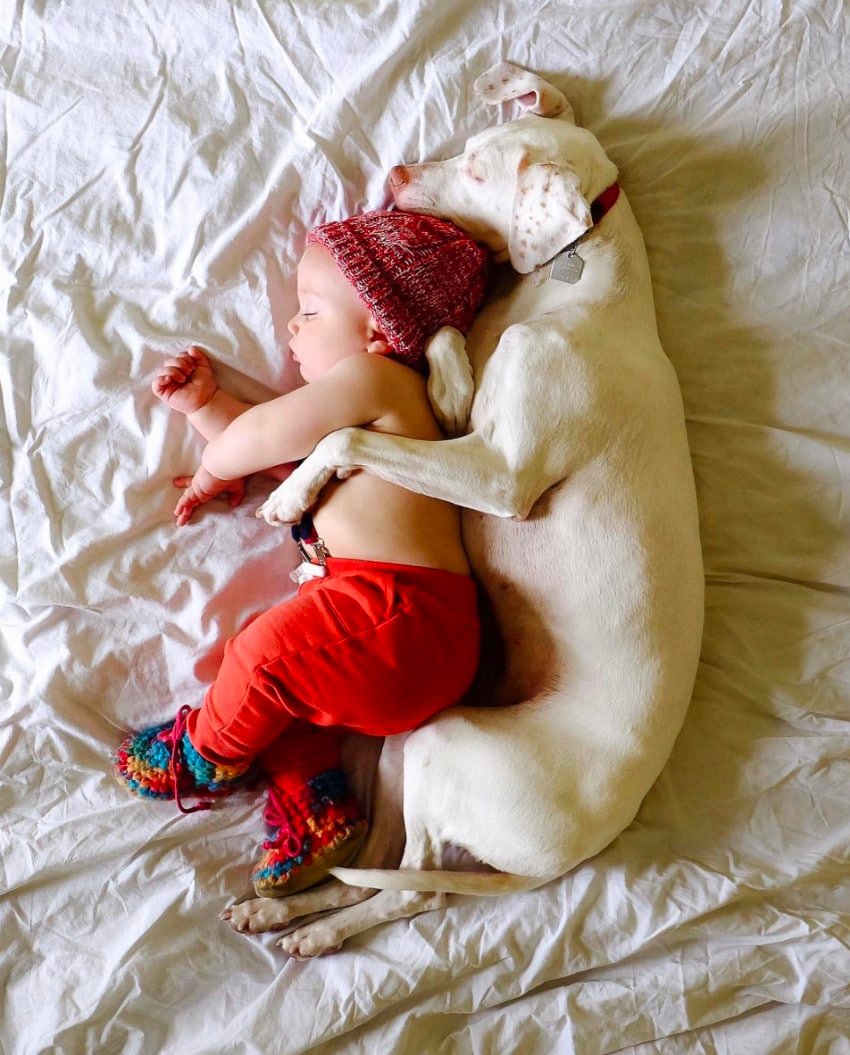 Luckily for her, she is now in puppy paradise, where she gets to play with her furry friends, get her picture taken, and be with her favorite baby.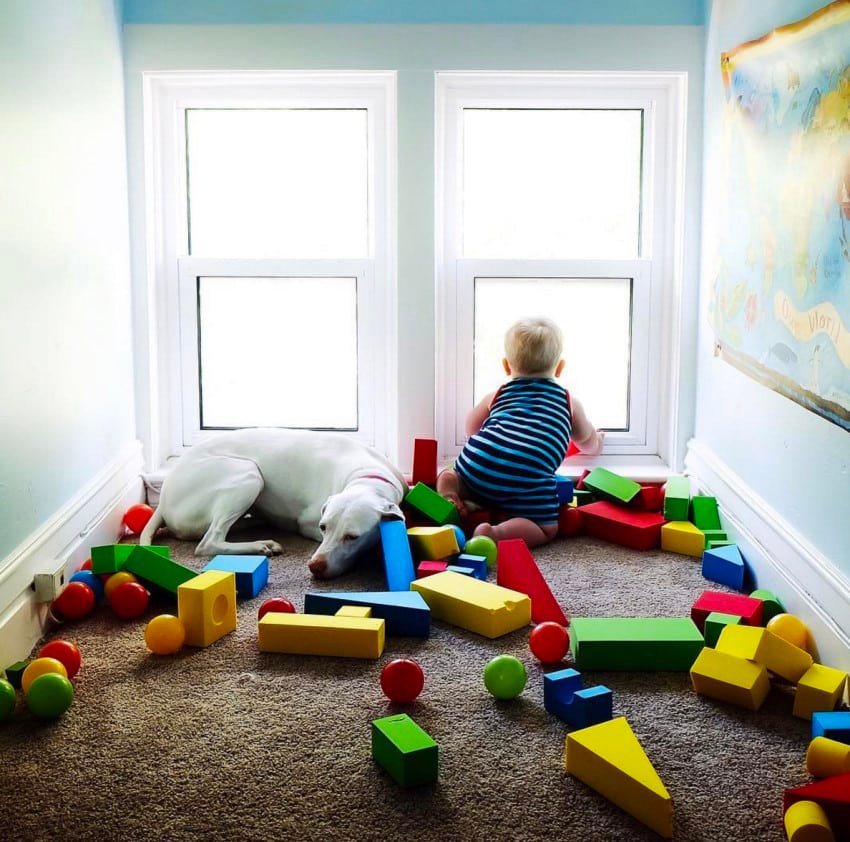 "If Archie is having a bath, Nora is lying on the bathmat waiting for him to get out," Spence explained.
"If I'm nursing him she wants up on my lap, too. If he's going through my cupboards throwing all the dishes on the floor, she'll be there cheering him on."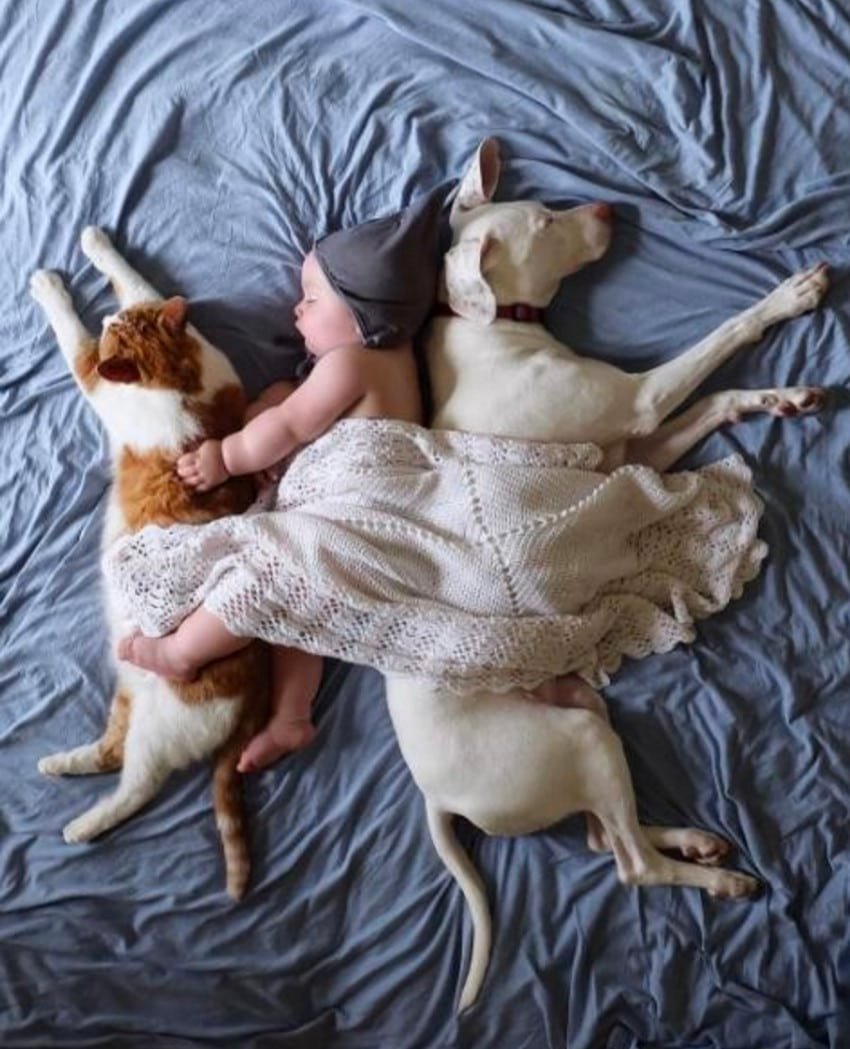 The adorable pair has definitely formed a special bond — though sometimes the cats like to join in on the fun!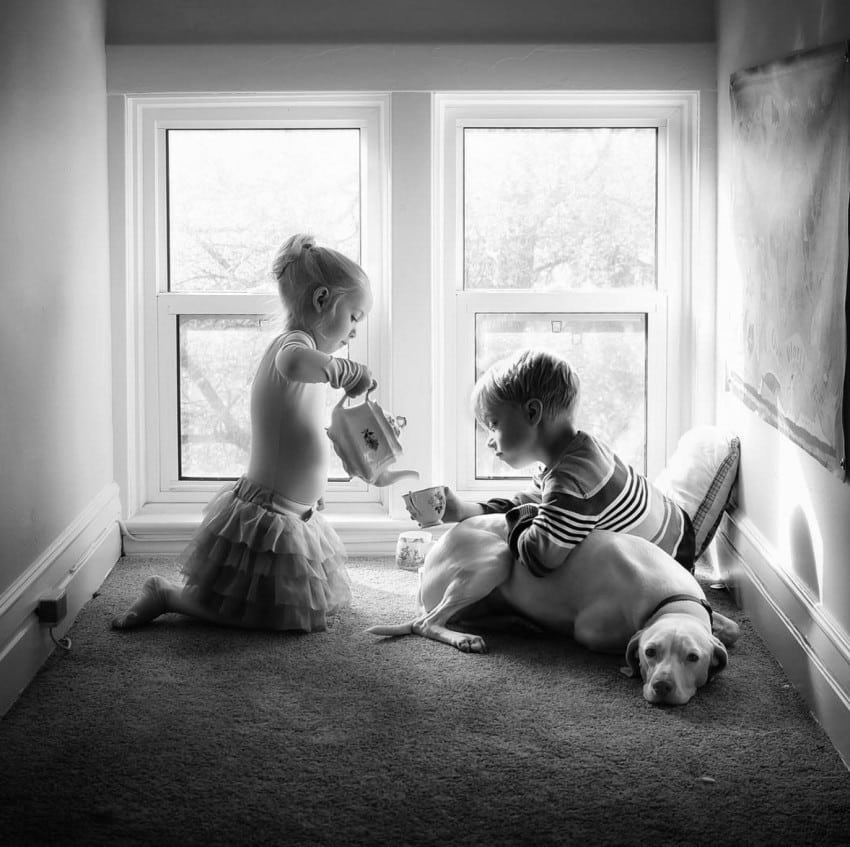 The couple's other kids, Wellington and Loretta, are equally obsessed with the animals and love including them in all of their little games.
It looks like the animals of the household are helping to shape the kids into the next generation of animal lovers!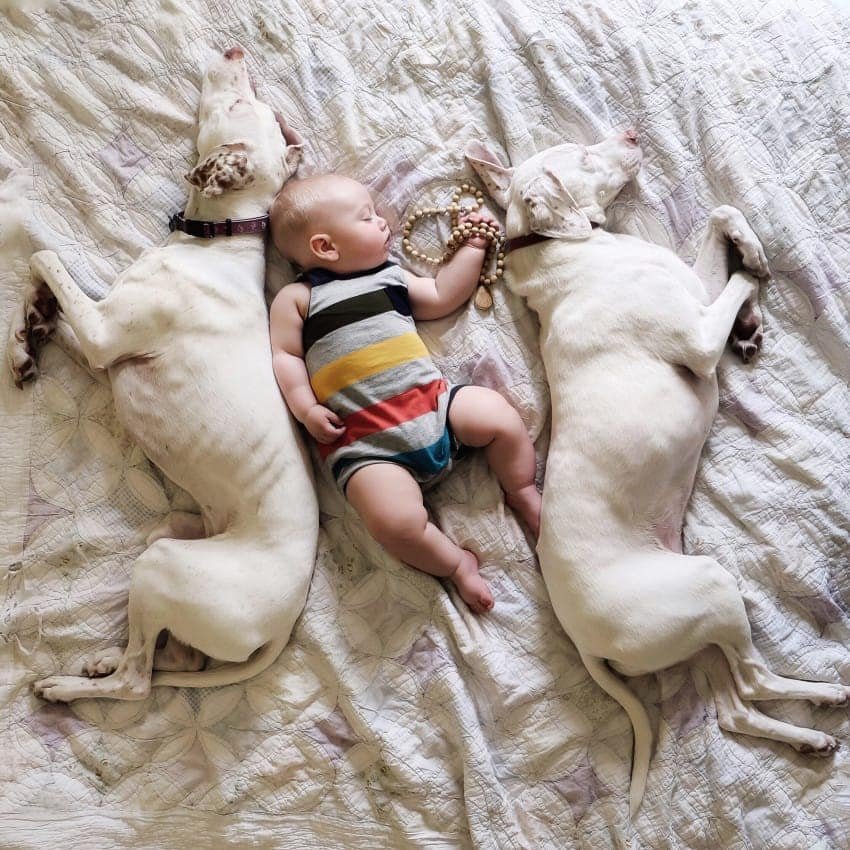 For some, rescue animals may not seem like the perfect family pet.
But Archie and Nora prove that any animal, despite their background, can find a friend and be their perfect pet.
If you know someone who might like this, please click "Share"!