Sometimes rescue dogs' backstories sound like they were pulled straight out of a horror movie.
These doggies endure horrible and harrowing pasts before being rescued by amazing people and introduced to a new life.
Some of them face injury and abuse, some are left to fend for themselves on the streets, and others are made to breed puppies over and over again like poor Lady the cockapoo.
But few have had a sadder — or stranger — past than little Peaches the rat terrier.
She has survived through not one, but two terrifying ordeals, starting with being rescued from a hoarder's home.
After that she seemed to vanish into thin air out of a foster family's backyard — that or she was swept away by a huge, hungry bird.
Combine that with a coyote run-in, and you've got one nervous puppy who can barely stand to be around people without running and hiding.
But Peaches continues to improve now that she is safe. Learn more about her harrowing life below.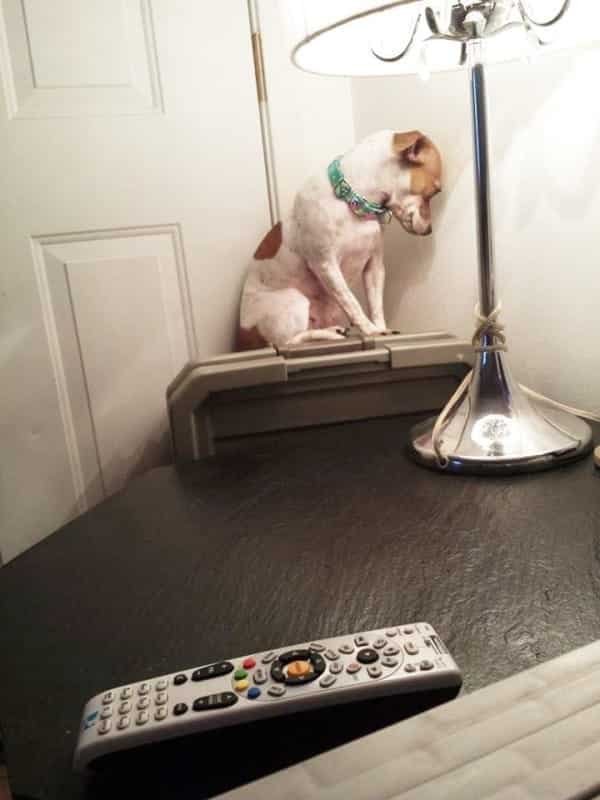 Poor Peaches the rat terrier has a totally terrible past.
The trauma started two years ago when she was rescued from a hoarder's house in Louisiana.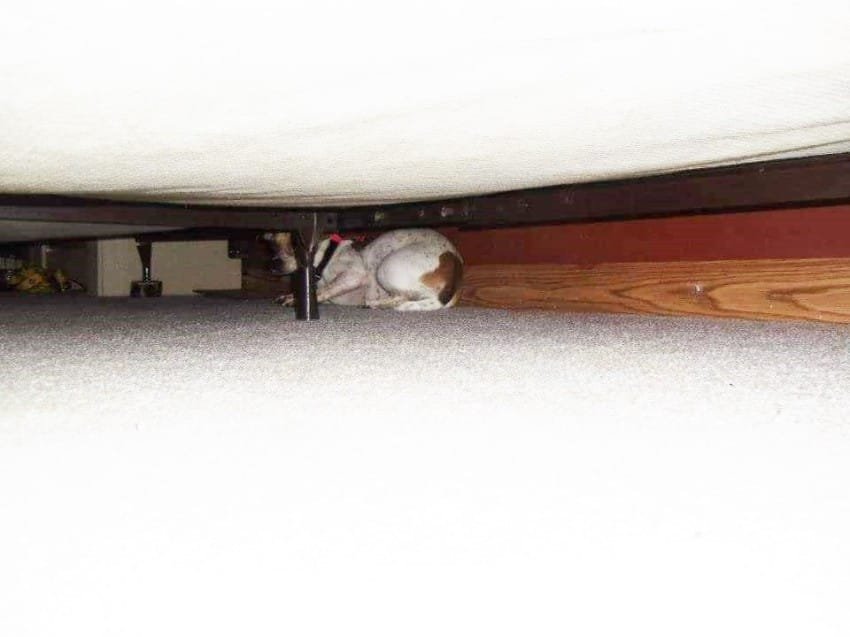 Special Needs Animal Rescue and Rehabilitation, or SNARR, then found her a foster home in Colorado.
But one day, Peaches disappeared out of their backyard, although there were no tracks in the snow and it was surrounded by a seven-foot fence.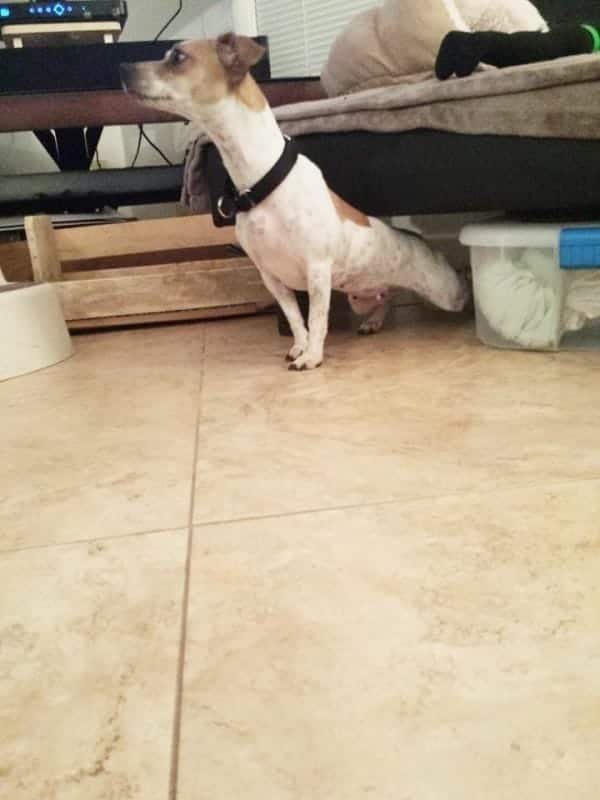 Days later, the tiny dog re-emerged at a neighbor's home over five miles away — with two coyotes right at her heels!
This understandably left her in emotional tatters, quick to retreat under the bed or into a corner whenever she could.
"She's a hider," explains SNARR's Lauren Connelly to the Dodo. "She's very shy at first, especially with new people and places."
Though it has been several years since her many ordeals, Peaches is still haunted by the hoarder house, the wily coyotes, and the bird that may have scooped her out of a yard.
Despite all that, she has slowly become more social during her time in foster care.
She also loves going to daycare and playing with other dogs.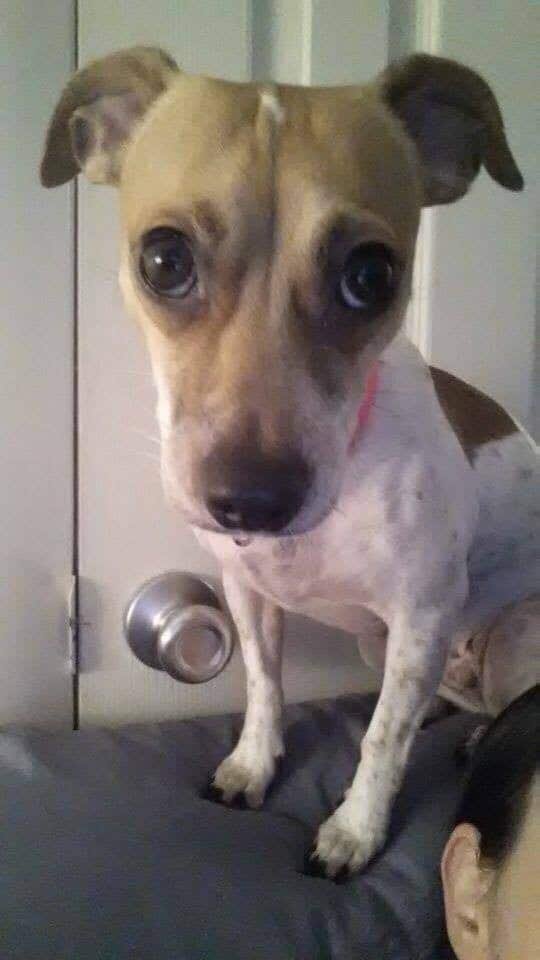 But she is still working on being completely comfortable around people — especially if they are young.
"She doesn't like small children, so we would like to see her in a home without them," Connelly explains. "And definitely somewhere with a fence, for obvious reasons."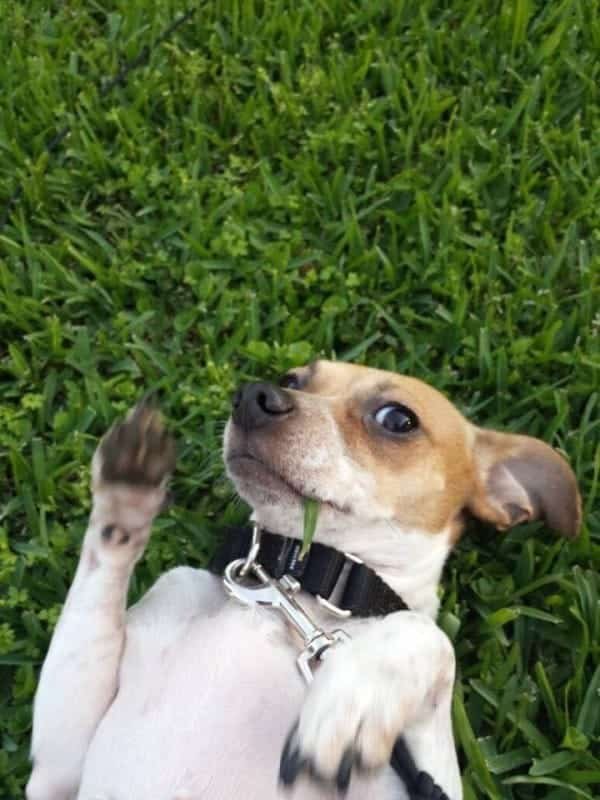 Though she's definitely been through a lot and is still stressed out, she deserves to end up in a happy home.
You can fill out a form here if interested, or spread the word to make sure that others know about sweet rescues like Peaches.
If you know someone who might like this, please click "Share"!