Harry is a small dog who recently discovered what he truly loves to do in the world: Watching the world pass by.
Harry liked to spend time in the fenced-in backyard of his parent's house, but he couldn't see much of what was beyond the fence. It was nearly impossible to see through the fence because the pickets were so close together.
Until then, Harry had no idea what he had been missing all these years. An unexpected storm knocked down the fence, and a new one was erected in its place.
"When my dad rebuilt the fence, there were some spaces [between the pickets]," Alex Mcleish, Harry's owner, told us. "That's when I caught Harry looking out the gaps!"
Harry couldn't get enough. He could now see what was going on on the other side of the fence, thanks to the small openings in the mesh. Is there anything else I can think of? That's what it is: a fence window.
"I jokingly suggested it to my dad after I caught Harry spending a good amount of time staring out of the gaps," Mcleish said. "I woke up on Sunday morning and my dad was making it for him!"
Mcleish's father had hacked a hole in the fence specifically for Harry so that he could see out into the wide world unhindered. Harry was ecstatic. This little dog is overjoyed by the fenced window built for him.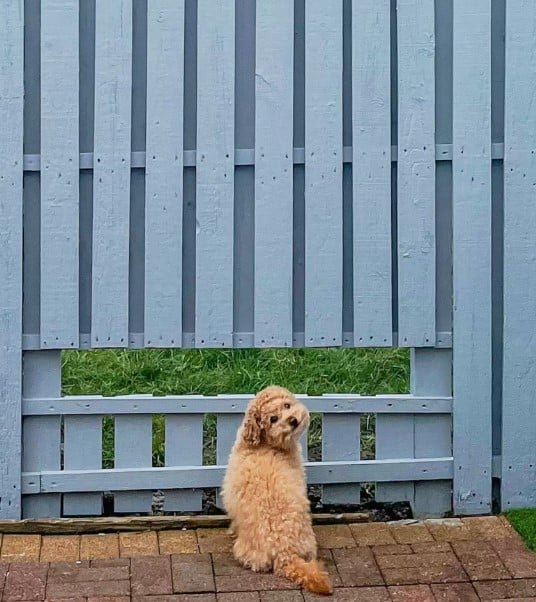 "Harry knew it was for him!" Mcleish said. "He watched my dad when he was making it like he was waiting for him to be finished."
And it was clearly worth the wait. Harry has been glued to the window since it was installed, wagging his tail frantically as people and other dogs walk by the house.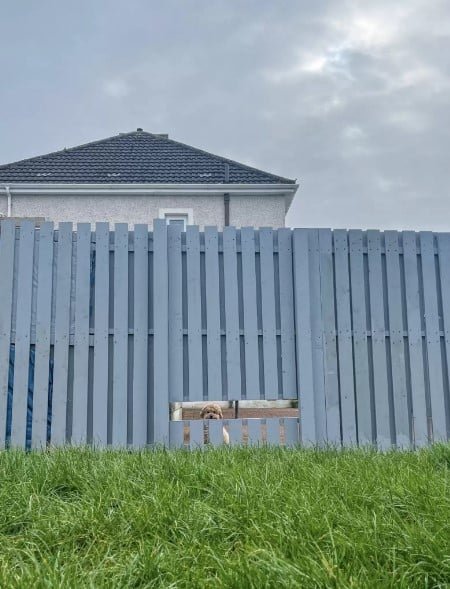 "He sits there for hours and will only come in when we call him," Mcleish said.
Of course, Harry wouldn't have objected if the fence had remained as it was. Fortunately, Mcleish's dad came up with a clever solution to make the pup's new favorite pastime even more enjoyable.
As well, the dog's family gained a new perspective of their own: that of a Harry who is clearly enjoying himself in their own backyard.
"It definitely makes us smile seeing him watching the world go by," Mcleish said.