The loss of a loved one can be devastatingly hard to deal with.
Once a special soul leaves your life, it can be hard to imagine that anything can fill the hole that was left.
But if we are lucky, sometimes a loss is an opportunity for something new to come along, something that will replace the old in its own way.
This was the case for sweet Eiko the police dog, who was a favorite of the community, the squad, and most of all, his human partner.
Though the sweet dog's passing was definitely a large loss for the community, it also became a chance for them to do something sweet in his honor.
Thanks to him, the officer helped save the life of another dog, who would have been killed had it not been for a few kind souls who stepped in to save the day.
Learn more about this sweet act of honor below.
Eiko, the amazing K-9 officer at the Lawrenceville Police Department, was a hard worker, great canine comrade, and was loved by all who met him.
"He was one of the truest forms of a real police officer," explained his human partner Officer Humphreys.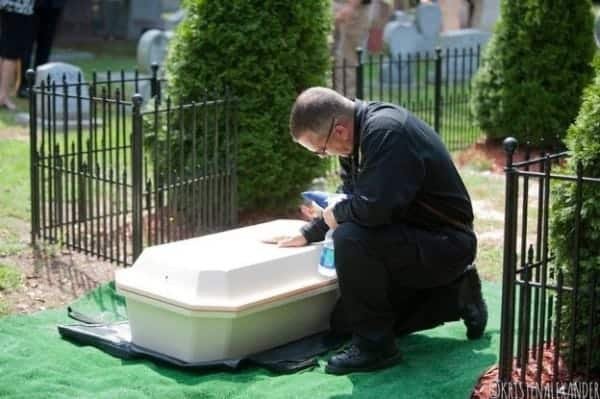 When he passed away from cancer at 8 years old, it left the whole community reeling with the loss, especially Humphreys.
Among the people whose lives he also touched was Kristin Sarkar, founder of Releash Atlanta, a group that helps find homes for animals in shelters.
Having met the adorable dog, the officer, and his wife at a photo shoot in her home, Sarkar decided to do something to honor his passing.
She decided to help save another dog's life with the help of the Humphreys.
She had recently met another dog on death row in Georgia. He was a German shepherd just like Eiko.
The poor pooch's leg was injured, potentially from a snake bite, and he was scheduled to be euthanized.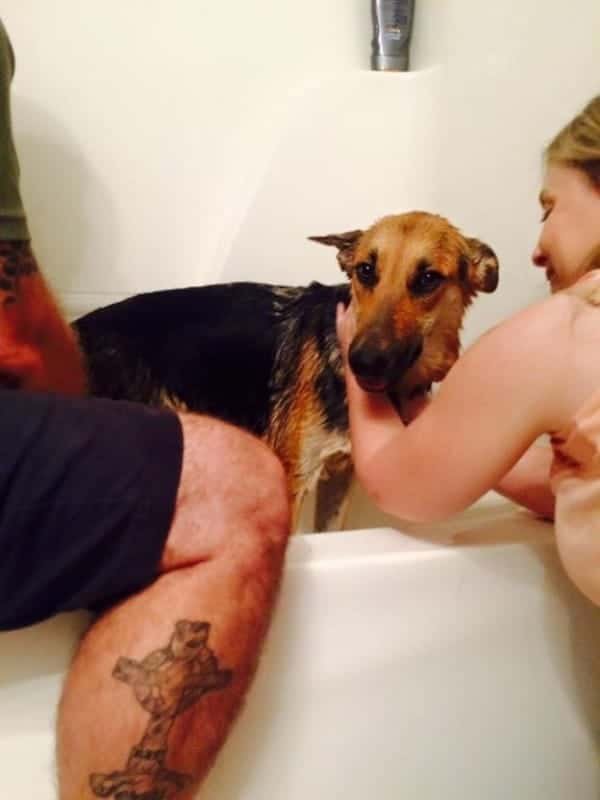 Sarkar didn't originally think that they could take the dog, especially with an injury, so they were ready to leave him to his fate.
But on her way home, she had a change of heart and decided to take the dog in honor of the fallen Eiko.
So the doggy was rescued and taken in by the sweetest foster family — the Humphreys!
He was named EJ, short for Eiko Junior, and loved his new awesome living situation.
He even likes sitting in the exact same place that Eiko used to sit, proving how loss can sometimes lead to sweet new beginnings.
Soon, EJ will have her own loving forever home and Humphreys will have a new K9 partner, but Eiko's legacy definitely lives on in both of their lives.
If you know someone who might like this, please click "Share!"