Kathy Crandell from the shelter Shiba Inu Rescue of Florida was told about a litter of Shiba Inu pups who were discarded at a shelter in Florida. To her shock, all of the puppies were sick, but, one of them, Nikko was so gravely sick that the shelter thought they had no choice but to euthanize him.
That's when Nikko's fate changed, Kathy sent her volunteer Amanda Chicoine, to pick him up. The above photos are of Nikko before and after he reached his foster daddy Steven's house.
Nikko barely had any fur when Steven first met him and his skin had thickened due to an infection that spread everywhere in his body. Even worse, Nikko only weighed 13 pounds! Steven decided to dress Nikko because he was biting and scratching himself.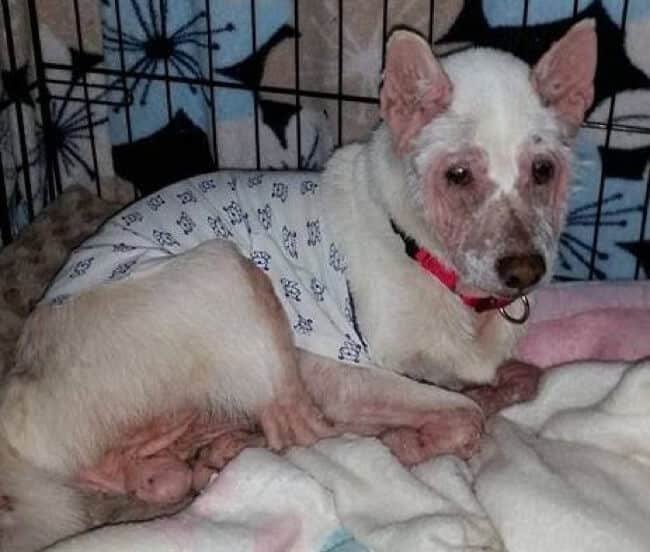 Nikko was deaf, paralyzed and had heartworms too. The doctors tried to ease his pain with aggressive treatment.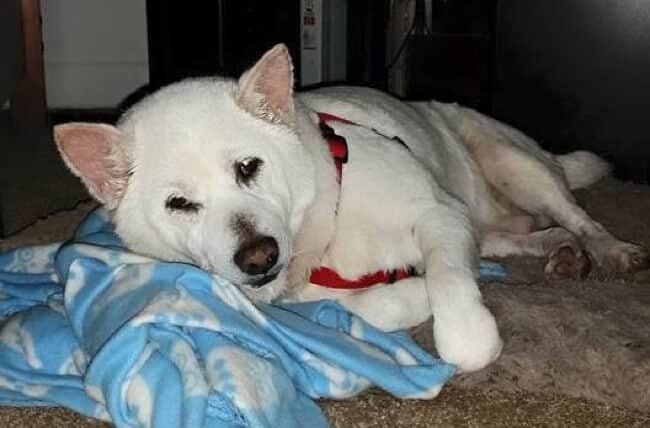 Nikko is now eleven months old and happy as can be!
If you know someone who might like this please click "Share" below!