Animals can fill our lives with so much joy.
The happiness that a beloved pet can bring a person is impossible to measure. I find myself smiling anytime I see a dog's happy face or a cat cuddling with its owner. I absolutely love seeing an animal in a good home with a loving family.
Unfortunately, not all animals are lucky enough to have such happy homes or such loving families. According to DoSomething.org, homeless animals outnumber homeless people by five-to-one. Homelessness among animals is a large problem, not just in America, but around the world.
Just like the man who saved a homeless dog from an oncoming train, one family has actually gone above and beyond to help stray animals. The Hall Family of Minnesota recently came upon a pack of starving stray dogs and cats while on a vacation in Mexico. When I saw what Jeff and Diana Hall did for the homeless animals? My heart melted.
This heartwarming, uplifting story and the photos of these adorable cats and dogs show just how much of an impact a few individuals can have in helping to find animals a loving home.
On a recent vacation to La Paz, Mexico, Jeff and Diana Hall came across a pack of stray dogs and cats who were clearly malnourished and struggling to survive.
The couple, who are owners of the Camp Bow Wow doggy day camp in Burnsville, MN initially reached out to a local animal shelter, but the shelter was already at capacity and couldn't take in the 34 homeless dogs and cats. The Halls decided they needed to take action.
On their GoFundMe page, the Halls write, "There was no way to bring any of them back with us due to regulations and requirements. We provided food and water for them daily, but felt helpless not being able to do more."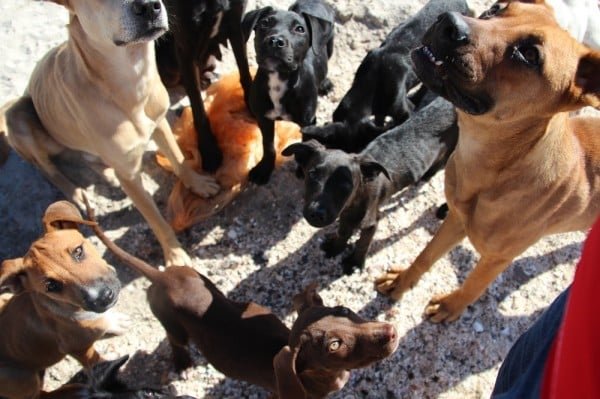 "We counted 34 in total: 8 puppies about 3-4 weeks old, 5 puppies about 14 weeks old, 14 adult dogs and 7 cats."
But the animals appeared to have banded together in their time of struggle. "We couldn't believe how they all got along! They were well behaved and very friendly."
"It took a while for a couple of them to trust us, but in the end, they were all happy to eat out of our hands — even the toughest little guy finally came around."
The couple decided to name the animals the Baja 34 Pack. And in order to help them, they created a fundraising organization called the Baja 34 Rescue Project!
Using the website GoFundMe, the Halls are raising money for the Baja 34 Pack to cover the costs of spaying and neutering the animals, giving the animals their vaccinations, and transporting the animals to Minnesota where they will hopefully be adopted by a loving new family.
The Halls write that they want to "raise funds to help this pack of stray dogs and cats." Their goal is to help the animals "find their forever families in the state of Minnesota!"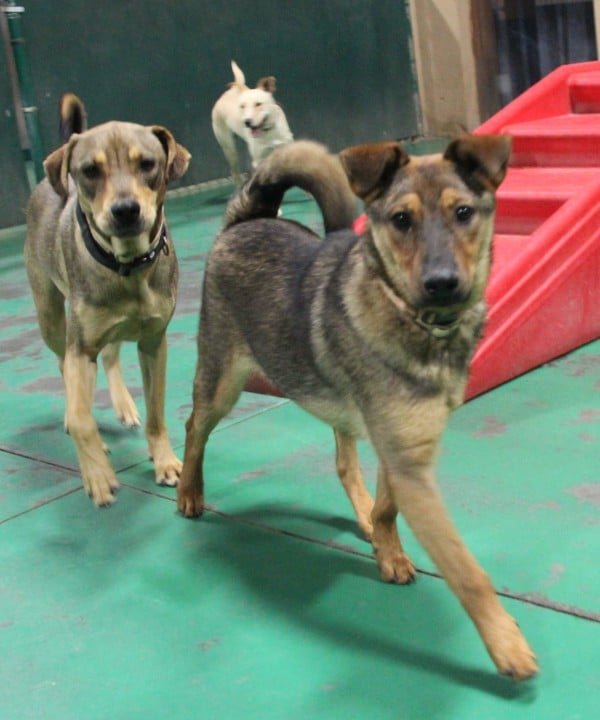 100% of money donated goes directly to help the Baja 34 Pack. Already several of the animals have been adopted by loving families, including three pups that only arrived in Minnesota last week.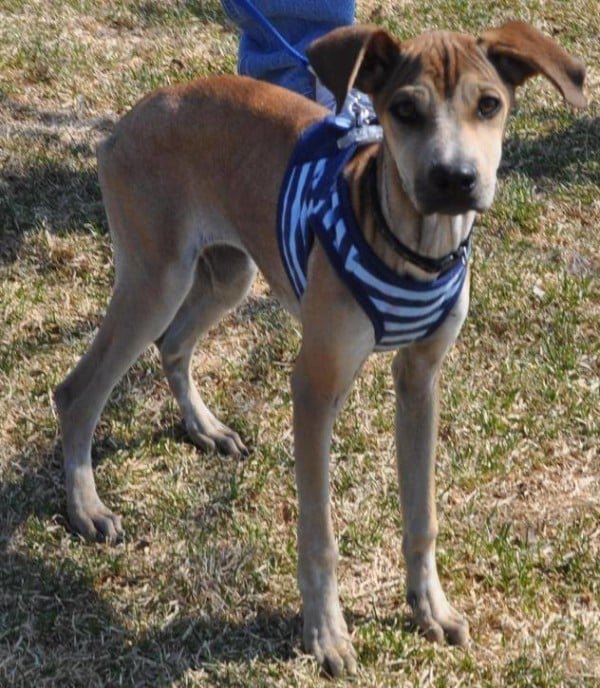 The Halls are still working hard through the Baja 34 Rescue Project to place the rest of the animals in loving homes. They write, "Each and every one of these dogs and cats are well behaved and would make wonderful family pets. Although they are starving for food, it was apparent they are also starving for love."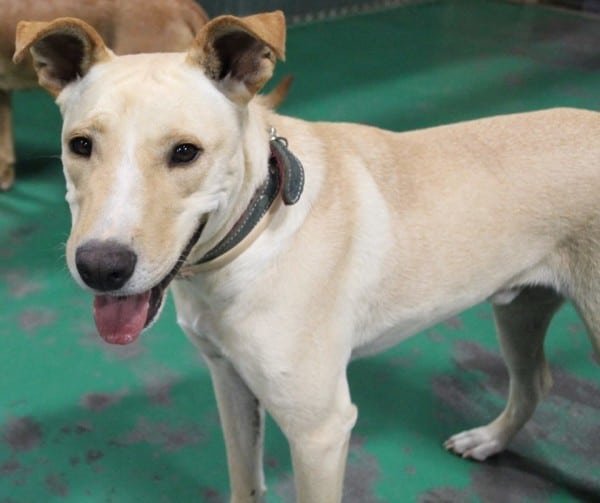 Jeff and Diana Hall are an absolute inspiration. The story of their efforts to save these adorable malnourished cats and dogs has touched the lives of people around the globe.
If you know someone who might like this, please click "Share"!