Anna was rescued five years ago by animal control officers in Union County, South Carolina. The poor dog weighed only 28 pounds, had heartworms, and was so weak she couldn't stand up on her own. Anna's body was exhausted from delivering too many litters.
Anna was chained up to a tree and unable to move, and her rescuers did not think that she would recover. But then Anna met Heidi Schermerhorn-Wagner at the shelter, and her whole life changed.
Heidi nursed Anna back to health and gave the beautiful dog hope.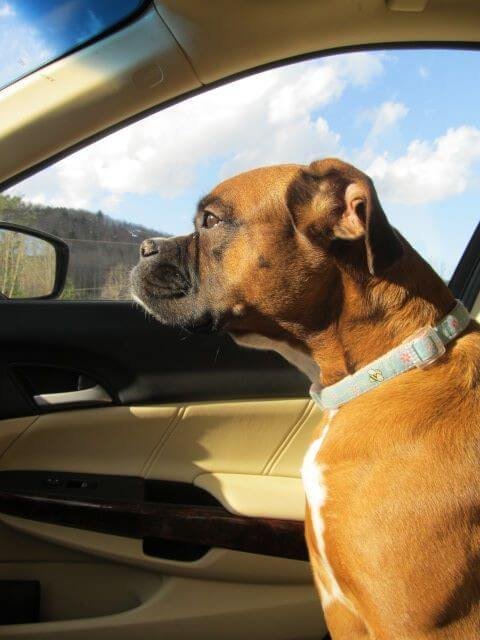 After caring for Anna, Heidi was inspired to open up her very own rescue, which is called Boxer Butts & Other Mutts. The rescue opened in 2011, the very year that Heidi took in Anna. To date, the rescue has served over 3,500 dogs. Suddenly, Anna was diagnosed with bone cancer and given six months to live.
Anna is a fighter, and it's been over a year and a half since she received her diagnosis, and what's even more incredible is that she still comforts every new foster dog that comes to her home.
When Anna was feeling particularly ill. Izzy, Heidi's cat, came up to her and licked Anna's face for half an hour.
It was a wonderful representation of just how far Anna has come. She now has a family and has friends.
If you know someone who might like this please click "Share" below!