Inspired by home renovations for dogs she had seen online, this Reddit user, HeldAtNeedlePoint, enlisted her dad's help to make a unique space for their dog, Jack.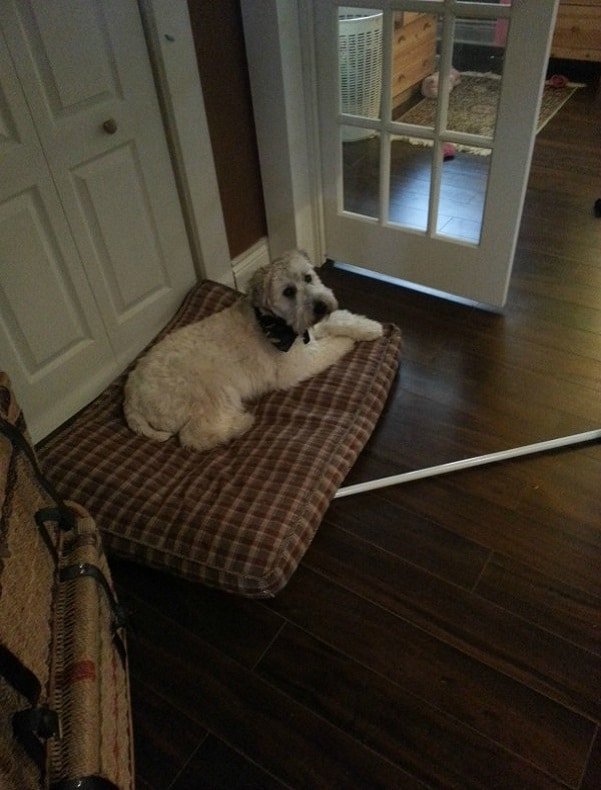 They started by cutting the largest hole possible in their wall.
They also made sure that Jack could fit comfortably.
The main priority was ensuring all construction would benefit Jack.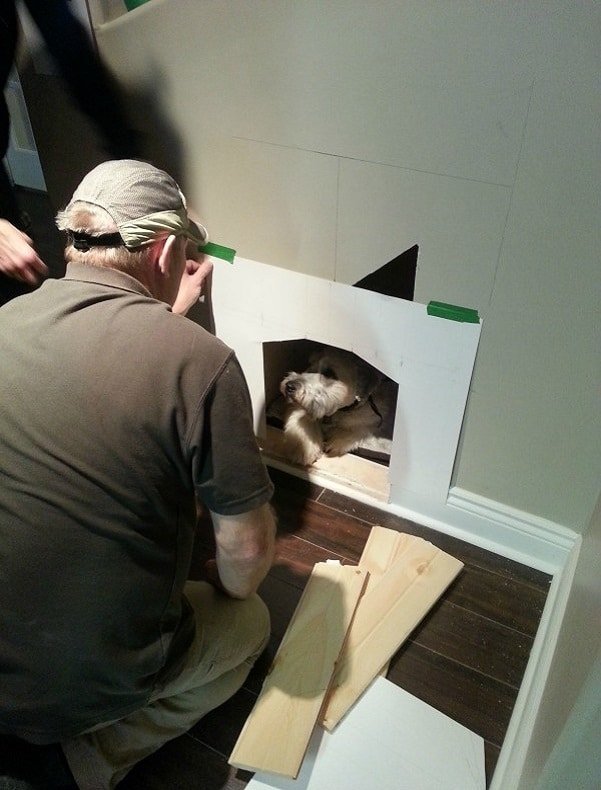 The door height should be that of a dog's haunches, and enough room inside for the dog to stand up completely.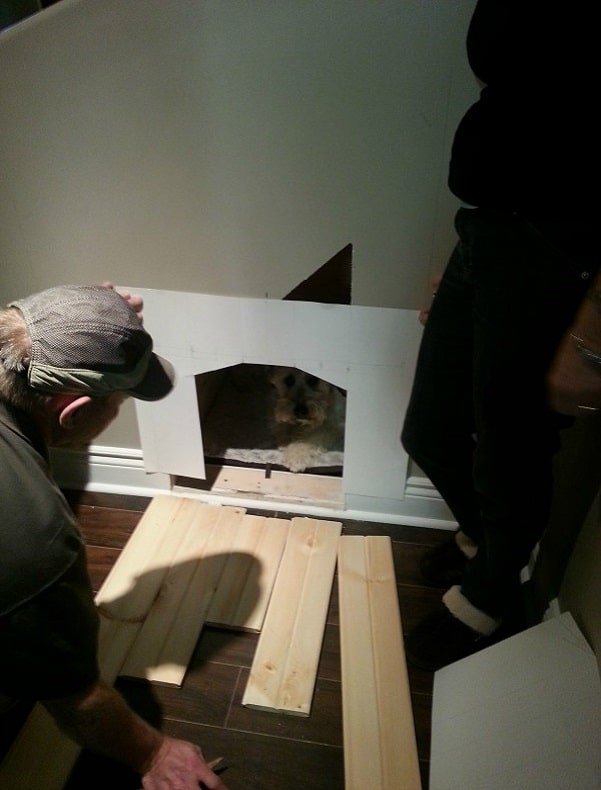 The Reddit user says you can use your pet's crate mat as a guidelines for the dimensions.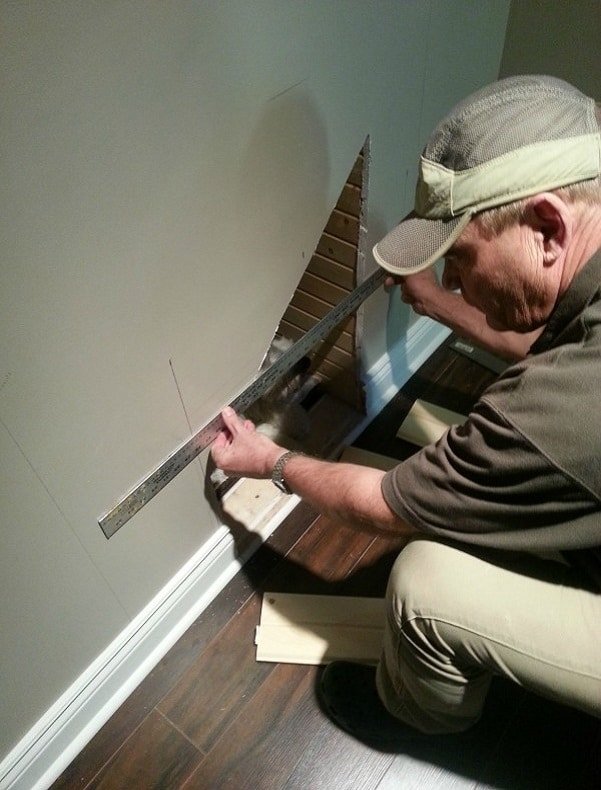 They used pine for the front display of the house as well as the interior. Boards were held in place with nails, glue, and screws.
They sanded all the edges and added more decorative accents.
Jack was as happy as could be!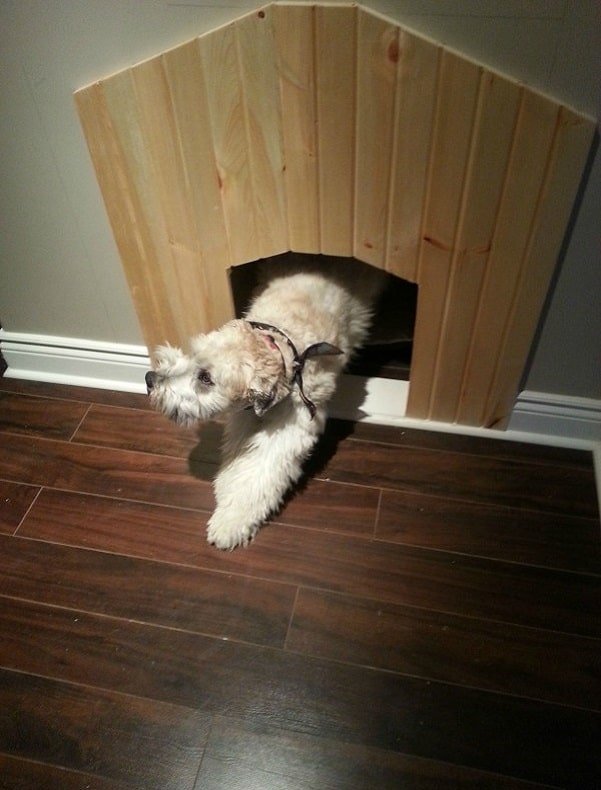 His family decided that shingles would add something extra special to the house.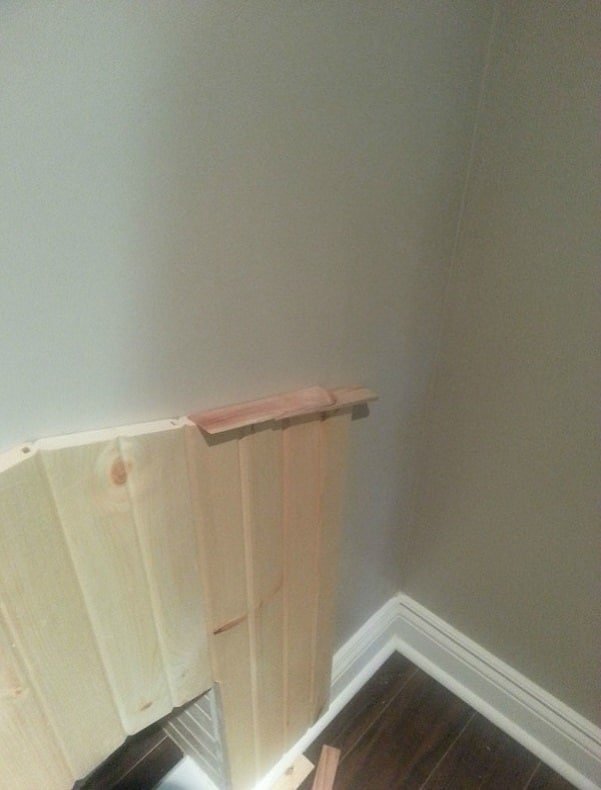 It's an easy accent, but adds that special something!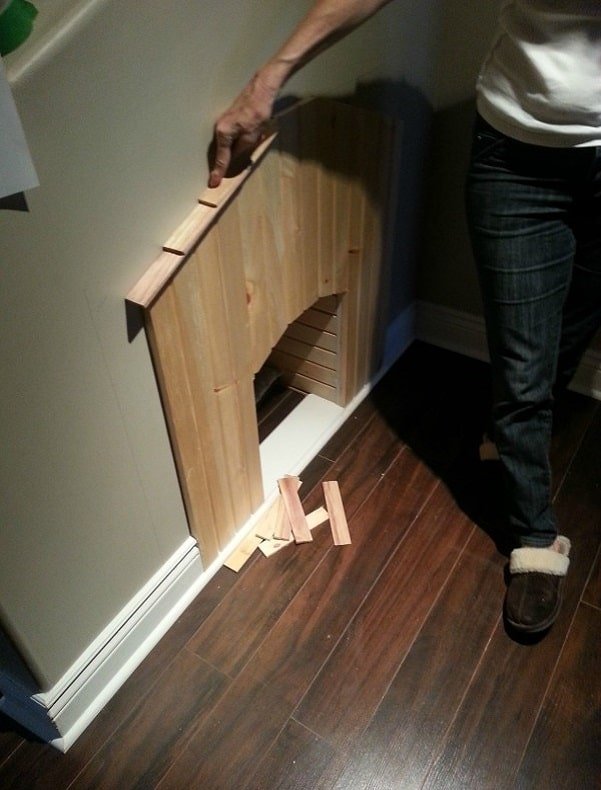 They also added a little white trimming to the entrance.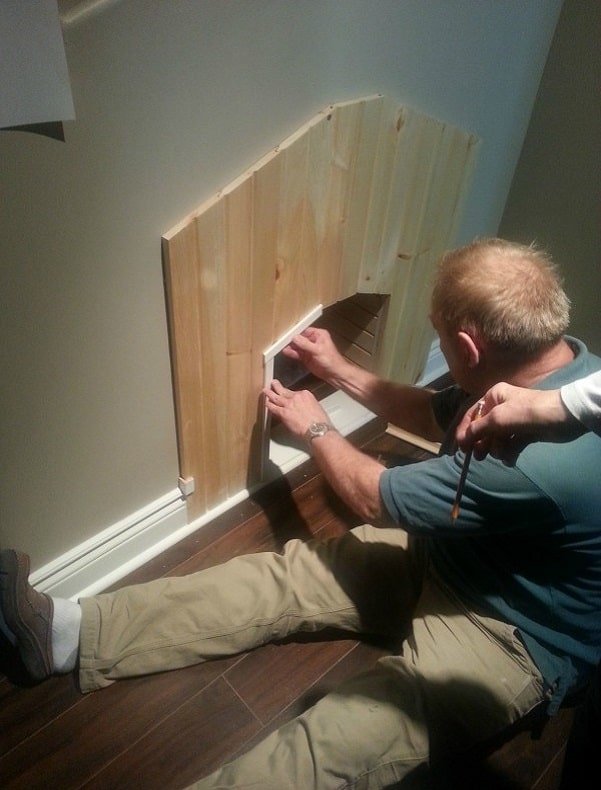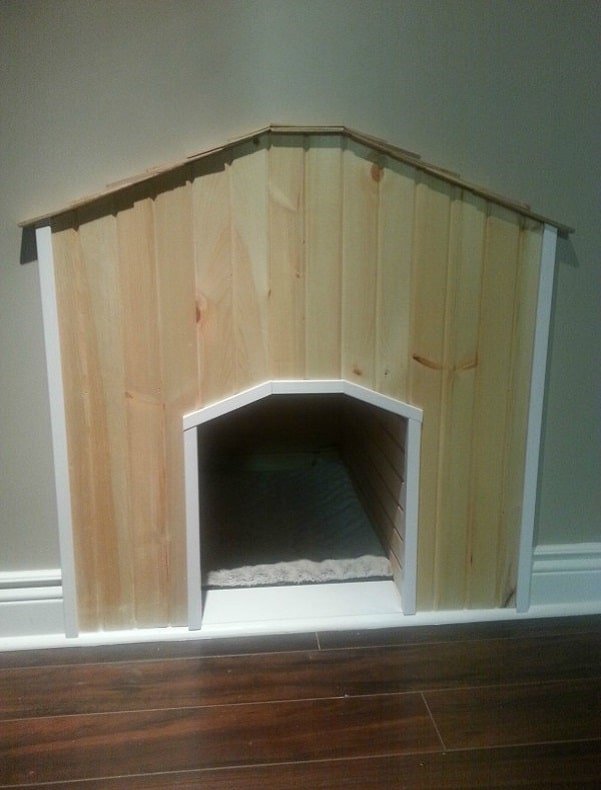 Here's a close-up view of the interior.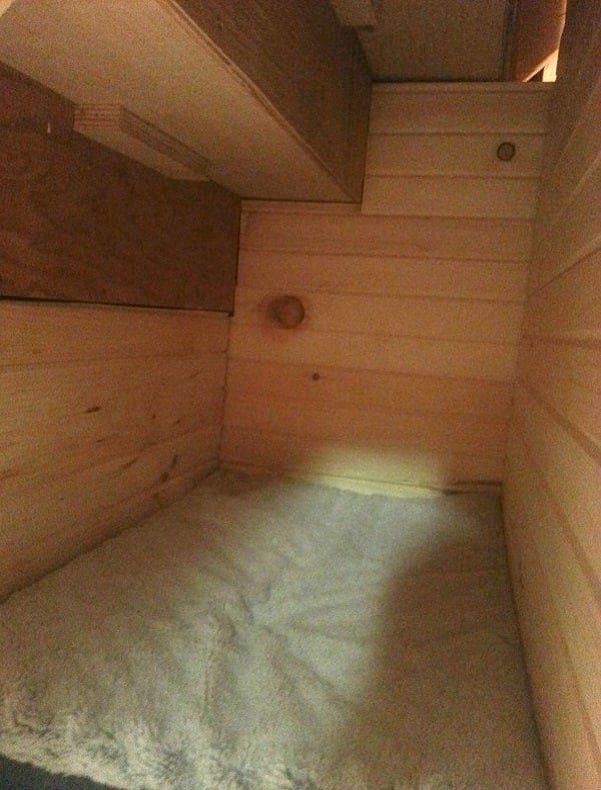 Jack's house is right next to the wine cellar. This family makes great use of their basement space!
The finished project enhances their basement even more and makes Jack one happy dog!
What do you think of this idea? Join the discussion by clicking "Share" below!