There are so many beautiful creatures in the animal kingdom, and each and every one of them deserves enough food and a safe place to lay their head at night.
Unfortunately, far too often, wild creatures find themselves in a position where they're unable to fend for themselves, and require human help, as we saw with the tiny creatures at this adorable hedgehog sanctuary.
That's exactly what happened for one tiny little fox cub in Yorkshire. Fortunately, she was scooped up straight away by the kind people at the National Fox Welfare Society, an organization that rescues and rehabilitates injured foxes and other creatures.
Almost all of their foxes are released back into the wild, but this little cub, quickly christened "Pudding," had a slightly different plan in mind.
Read on below to learn more about the fantastic Pudding and her contributions to fox-kind.
All it takes is one look at Pudding to know that she's an absolute charmer.
With lovely red fur and stunning yellow-hazel eyes, this fox can't take a bad picture.
But she also just looks like a sweet and loving little doll, which is a fairly accurate assessment.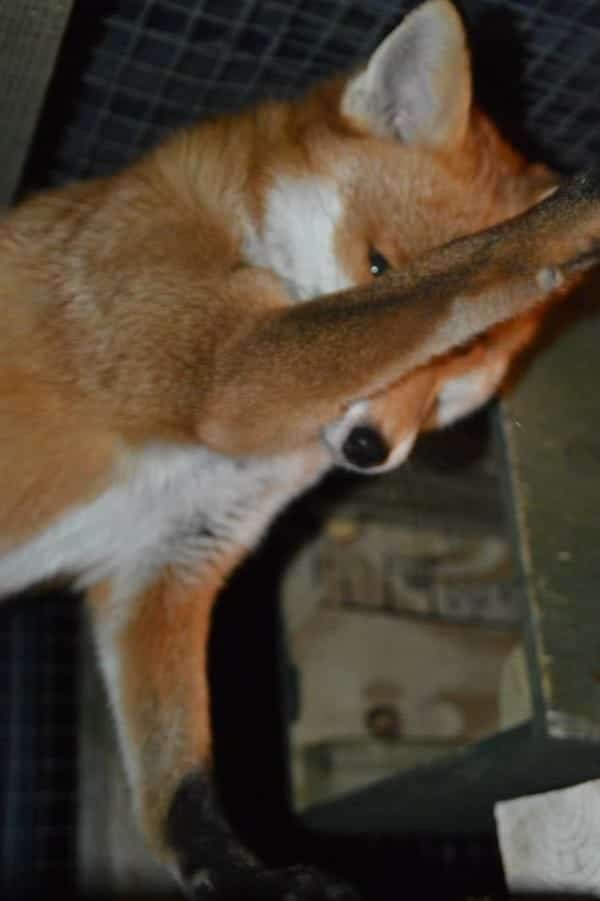 She was rescued by the National Fox Welfare Society (NFWS) as a cub, and the society had plans to immediately integrate her in with another litter of fox kits.
But Mother Nature, fate, and Pudding all had other plans.
Shortly before they were going to introduce her to the litter, a tree fell, blocking the entrance to the enclosure, and closing it off to anything larger than a food dish.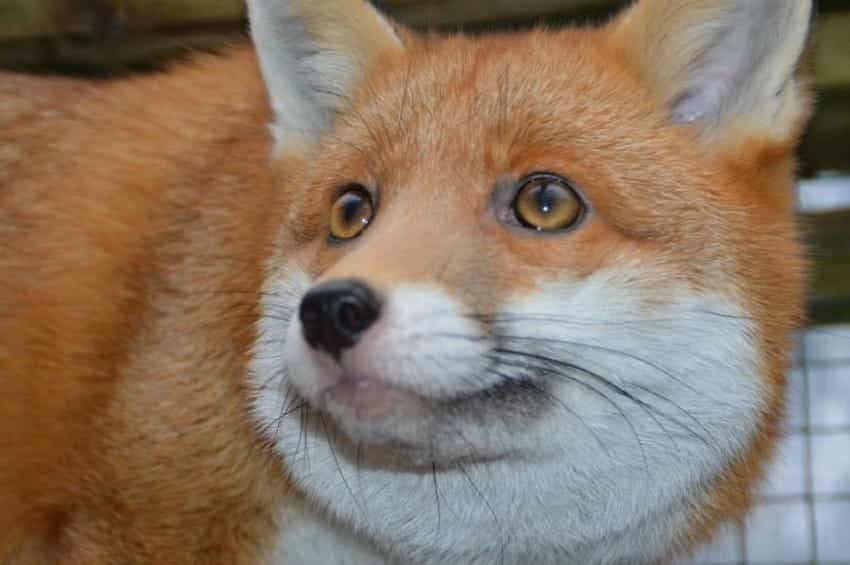 The other foxes in the litter were just fine, but it took some time to get the tree chopped and moved away from the pen.
By the time the job was done, it was too late.
Pudding had already bonded with her human caretakers, who were hand-feeding her in the absence of a proper enclosure.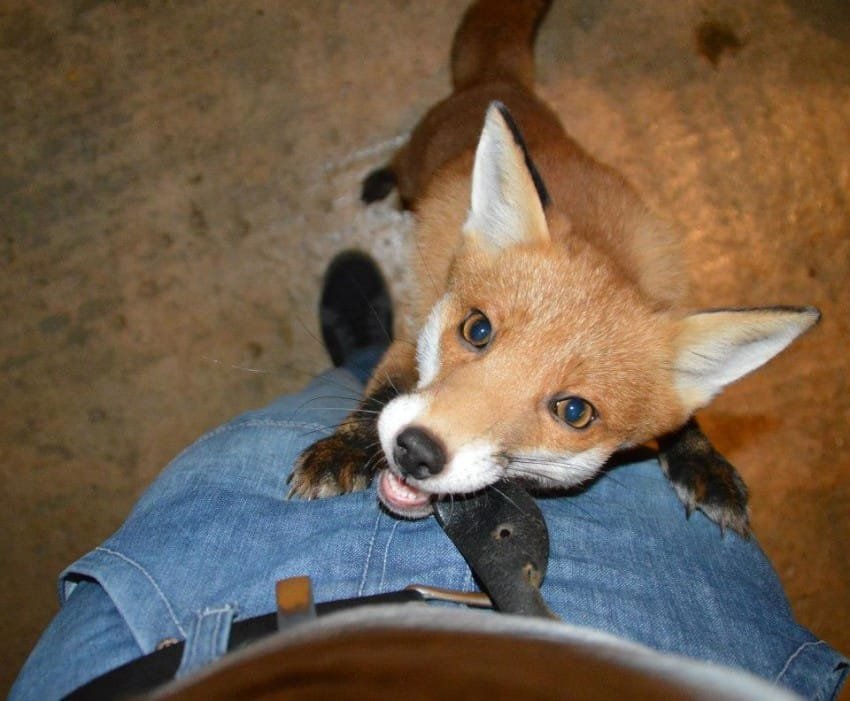 They tried to integrate her into more than one litter of fellow fox cubs, but it simply didn't work.
Pudding had decided that she belonged to the people, and the people (including their belts) belonged to her.
She was simply too tame to fit in with the other foxes or to be released back into the wild.
So the folks at NFWS hit on a novel idea. Instead of trying to make Pudding into something she wasn't anymore, they would give her a new job.
She became the official wildlife ambassador for the organization, where she remains a full-time resident.
Naturally, the photogenic fox also appears on all of their merchandise, making it easy to buy a mug or a T-shirt with her smiling face on it!
The sweet fox was well-known for greeting her handlers with lots of yips and a happily wagging tail, just like a dog.
She loved her people and is very playful and affectionate for an animal that is not, technically, domesticated.
Foxes, after all, are meant to be in the wild and aren't pets, even one as special and beloved as Pudding.
Eventually, she gained a companion animal, another fox from a different situation, who was actually reared as a household pet and surrendered to the organization.
Unfortunately, wild foxes don't have a very long lifespan, and Pudding passed away last year.
But before she went, she spent a long and happy time with the people she loved, showing the whole world what makes foxes so special.
If you know someone who might like this, please click "Share"!