This week brought amazing news for fans of the British royal family.
On November 27, 2017, the Prince of Wales announced that his son, Prince Harry, was engaged to be married to Meghan Markle, an American actress and former star of the long-running series, Suits.
The days that followed brought a slew of other news and never-before-heard details about the couple's relationship and upcoming wedding. Kensington Palace confirmed the venue and month of the royal nuptials, also revealing that the royal family would pay for the celebration.
Just hours after the engagement announcement, Prince Harry and soon-to-be Duchess Meghan gave their first-ever joint interview to the BBC. They addressed a variety of topics, including how they met, how Harry proposed, and what they believe the late Princess Diana would have thought of her future daughter-in-law.
But one topic, in particular, was bothering fans: the fate of Meghan's two dogs. She has already officially given up acting in order to focus on humanitarian efforts with her future husband. As for the pair of dogs, she rescued in recent years, Meghan confirmed in the interview that one was now living with her in the UK. However, palace officials later revealed that her second pup would not be making the move and would be remaining behind permanently.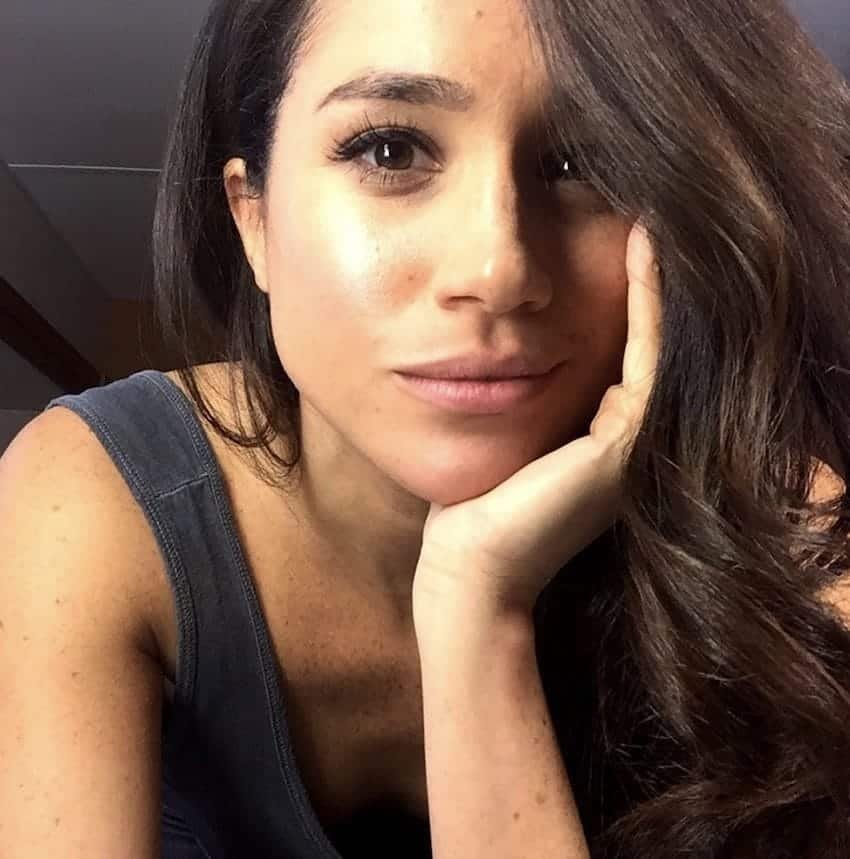 Prince Harry's soon-to-be wife is a noted dog lover, often posting photos of her two pups on Instagram.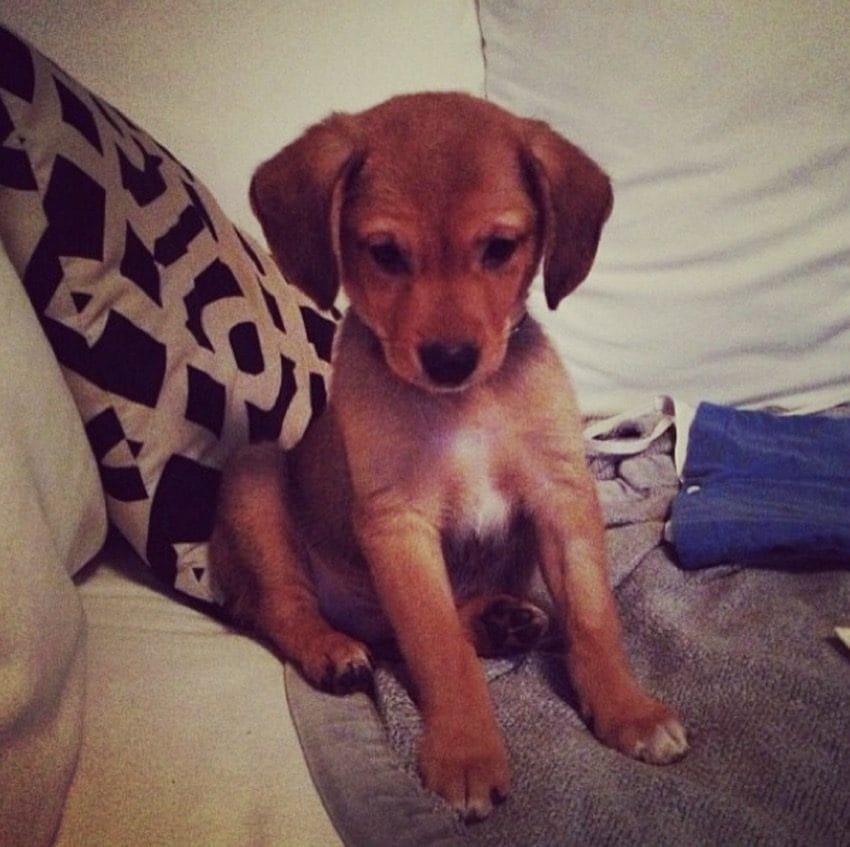 Meghan is a specific champion of rescuing dogs, often writing the reminder "#adoptdontshop" alongside her pets' photos.
In December 2012, Meghan adopted her first dog, a Labrador-shepherd mix named Bogart.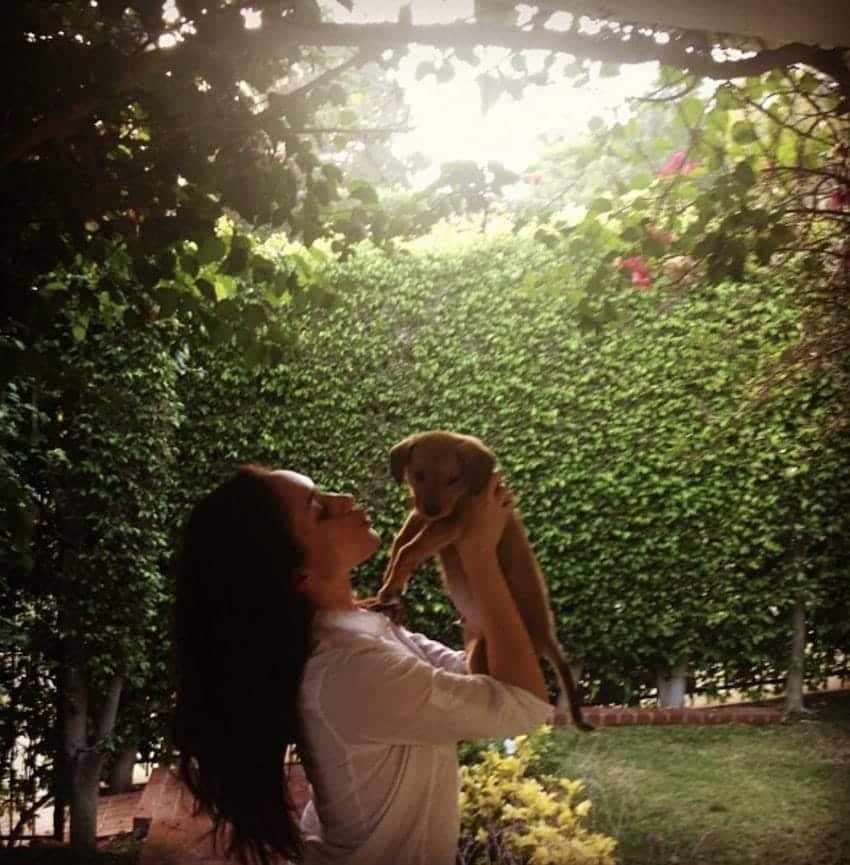 At the time, Meghan explained that it was actually Ellen DeGeneres who had convinced her to adopt the dog. Meghan told Best Health in 2016 that she'd been in a shelter looking at dogs and trying to decide on one to rescue when Ellen and her wife, Portia de Rossi, came in and immediately instructed her to rescue Bogart, her "first dog ever."
"You were right @TheEllenShow! You told me to adopt this sweet pup yesterday, and I'm so happy I did. Thanks a million!" the former Suits star wrote alongside one of the very first photos of herself with Bogart.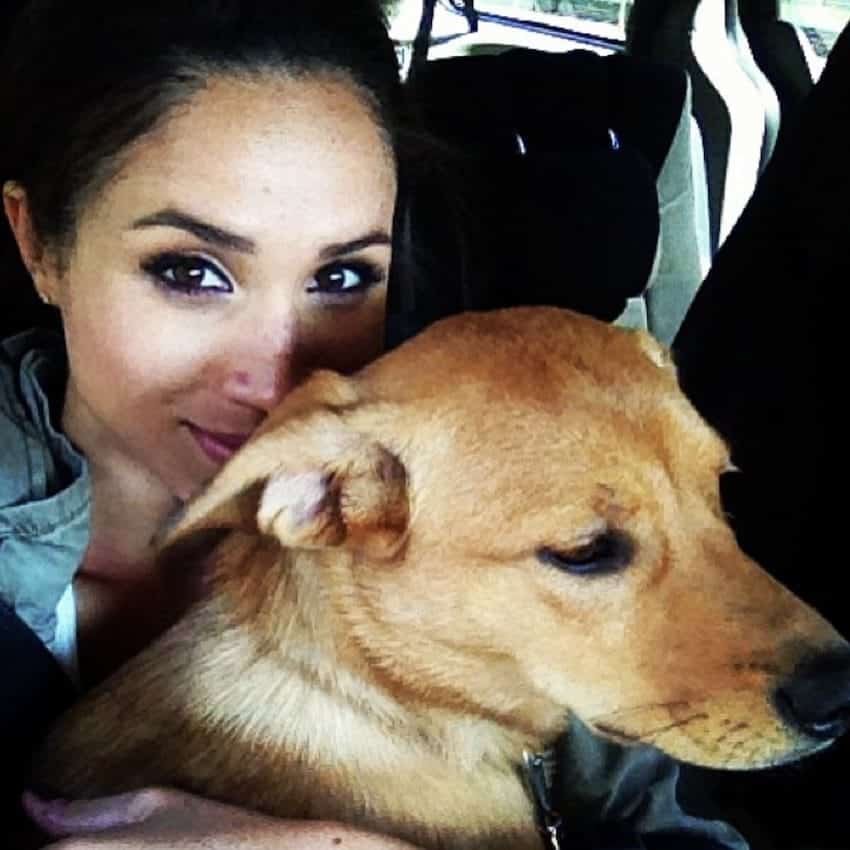 Ellen herself confirmed that this story was true while she was discussing Meghan's engagement to Prince Harry on the November 28, 2017, episode of The Ellen Show — though she doesn't quite remember doing so.
"Meghan, if you're watching, I have something else to tell you. Invite me to that wedding," the host joked. "I want to go."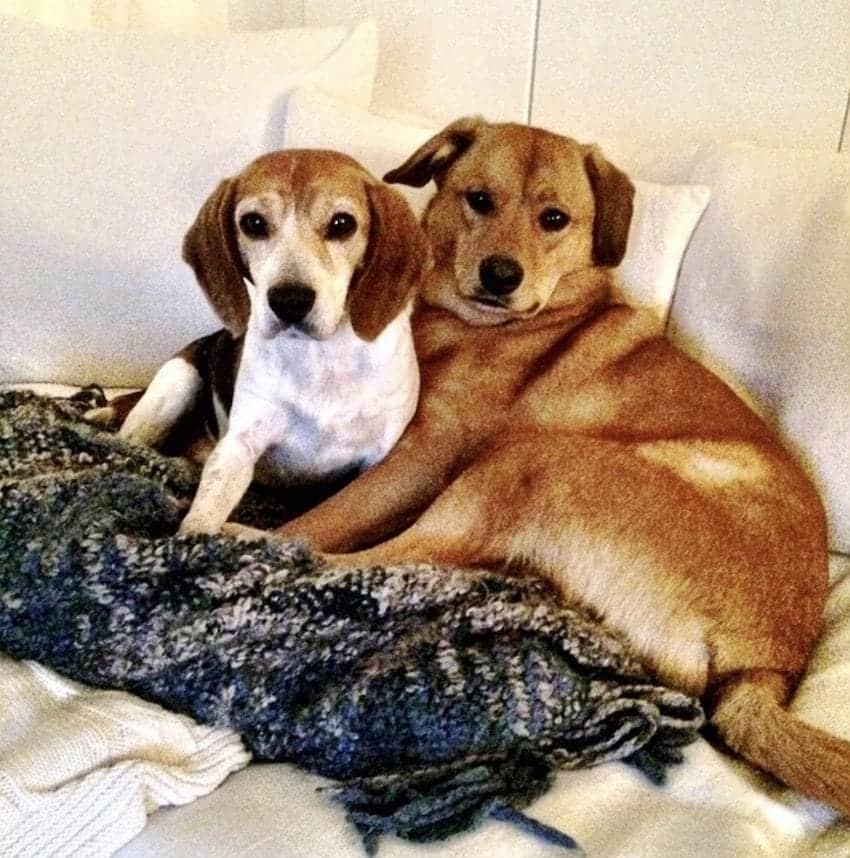 Meghan added to her family again in March 2015, when she adopted Bogart's brother, Guy, a rescue beagle from a high-kill shelter in Kentucky.
Based on Meghan's posts, the two pups are apparently quite close, having spent a lot of time together and with their other dog friends while Meghan was out of town traveling or spending long days on the Toronto set of Suits.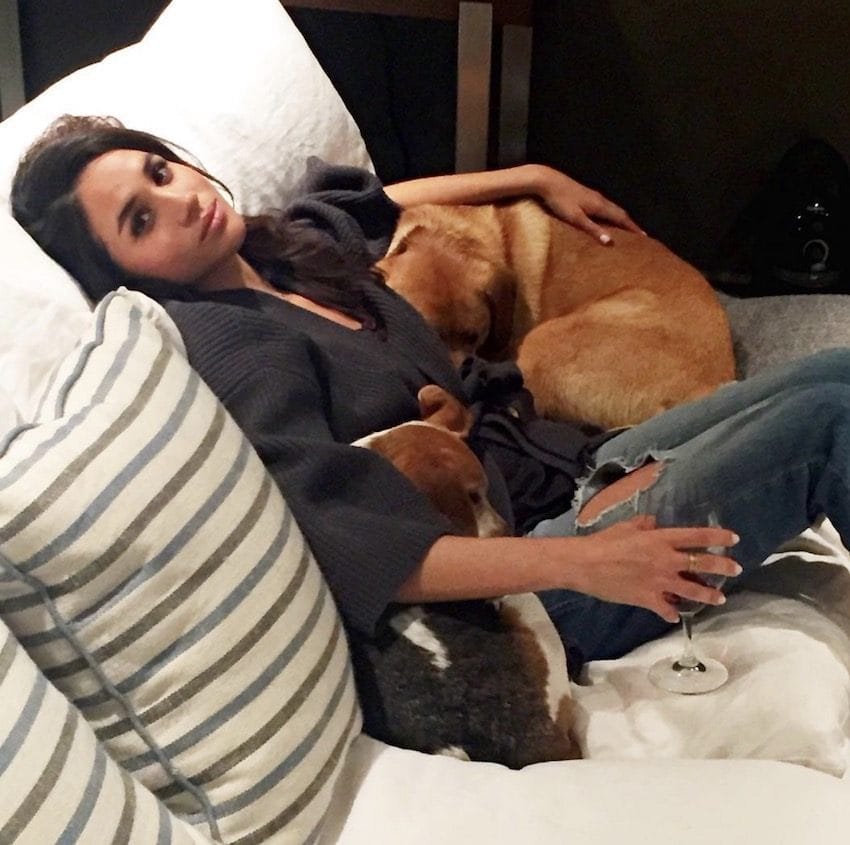 Sadly, the two are now separated.
Meghan addressed what would happen to her two dogs during her first interview with Prince Harry after their engagement was announced. After Harry joked about the Queen's famous corgis taking to Meghan right away and lying on her feet during tea, the interviewer brought up Meghan's own dogs and asked whether they'd be brought to the UK.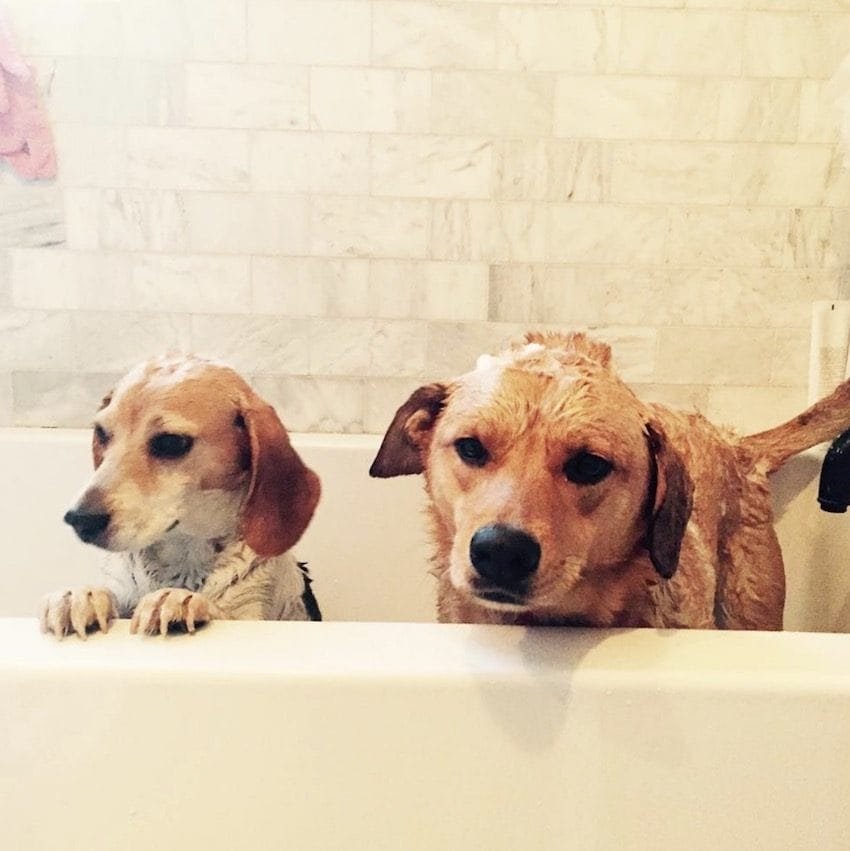 "Well, I have two dogs that I've had for quite a long time, both my rescue pups. And one is now staying with very close friends, and my other little guy is — yes, he's in the UK. He's been here for a while," Meghan explained. "I think he's doing just fine."
Speaking to press on November 28, 2017, palace officials confirmed that Meghan will go through the process of becoming a British citizen and will be baptized and confirmed into the Church of England. They also revealed that the dog who had come to the UK was Guy, and the one who remained behind in North America was Bogart.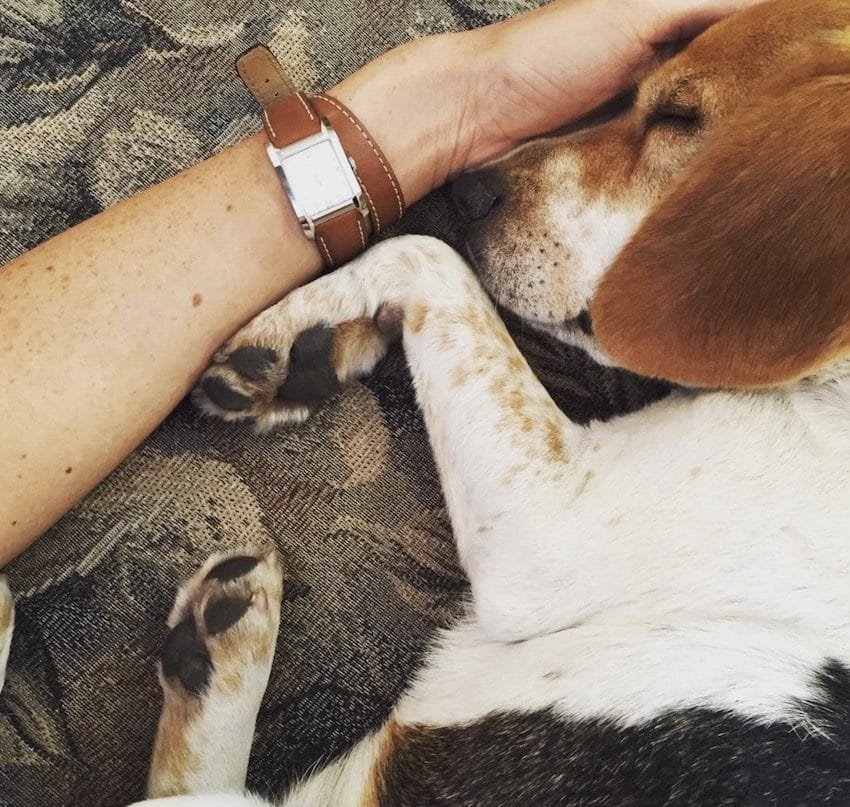 Daily Mail reports that Kensington Palace confirmed Guy has come to the UK and now has legal permission to stay.
Jason Knauf, Prince Harry's communication secretary, explained: "Bogart is now living with friends."
The royal representative didn't give a reason why Bogart was permanently rehomed with Meghan's friends instead of making the move out to the UK with Guy and declined to speculate about the possible reason.
"I can't speculate. Miss Markle is very fond of her dogs and any decision about moving a dog over the ocean will have lots of complexity to it," the spokesman said.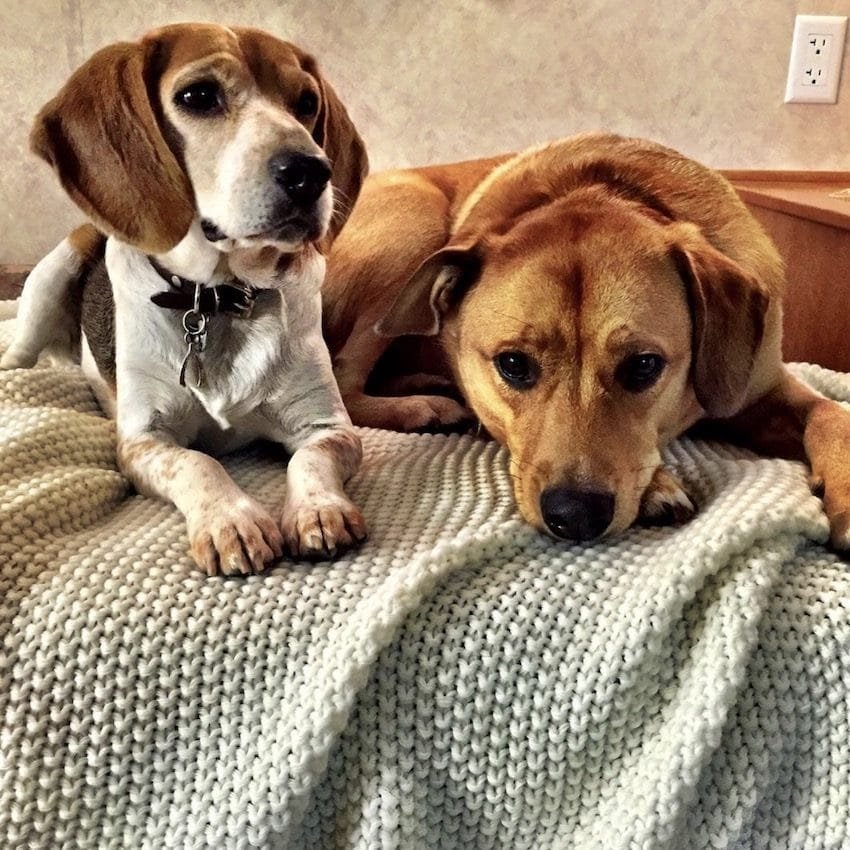 Fans have speculated that it might be due to Bogart's age. But at around 5 years old, he isn't a senior dog.
That said, it's entirely possible that Bogart has a health condition that would prevent him from safely making the long flight and grueling move. Unfortunately, people on social media aren't considering this and have begun attacking Meghan for her decision.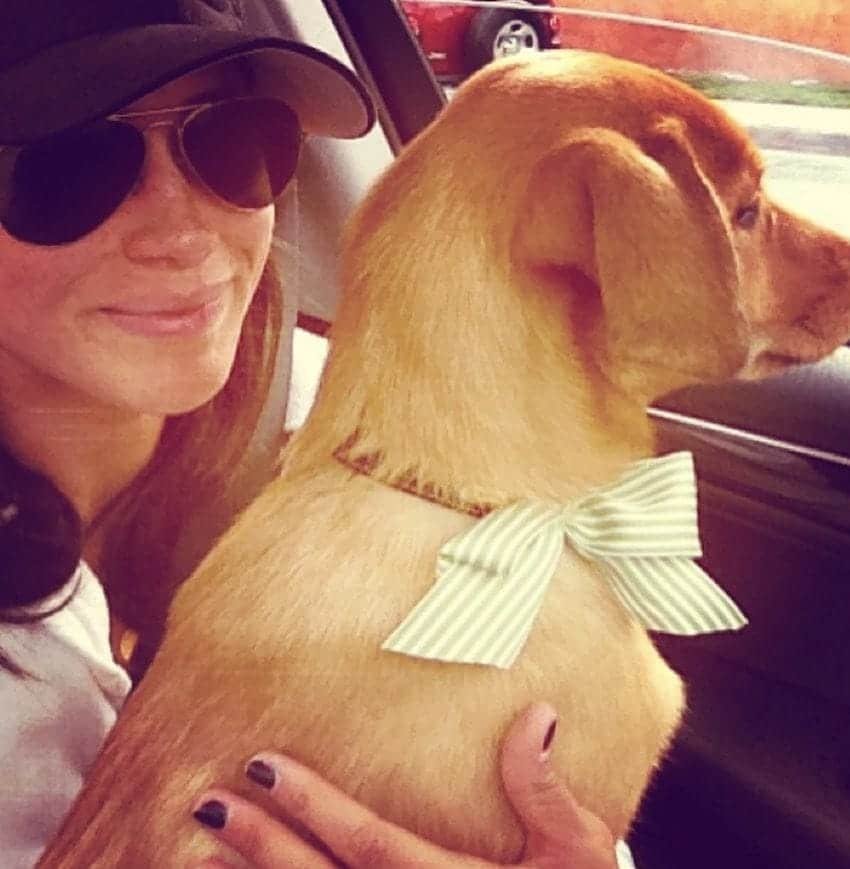 "I think it's disgusting leaving one of your dogs in Canada, especially towards the end of his life," one Instagram user wrote.
"I hope your dogs get a better owner than you. Can't believe you abandoned one you adopted," another said.
"I'm very upset & disappointed that both Bogart & Guy are joining you in the UK! It seems so unfair to abandon Bogart," someone else complained.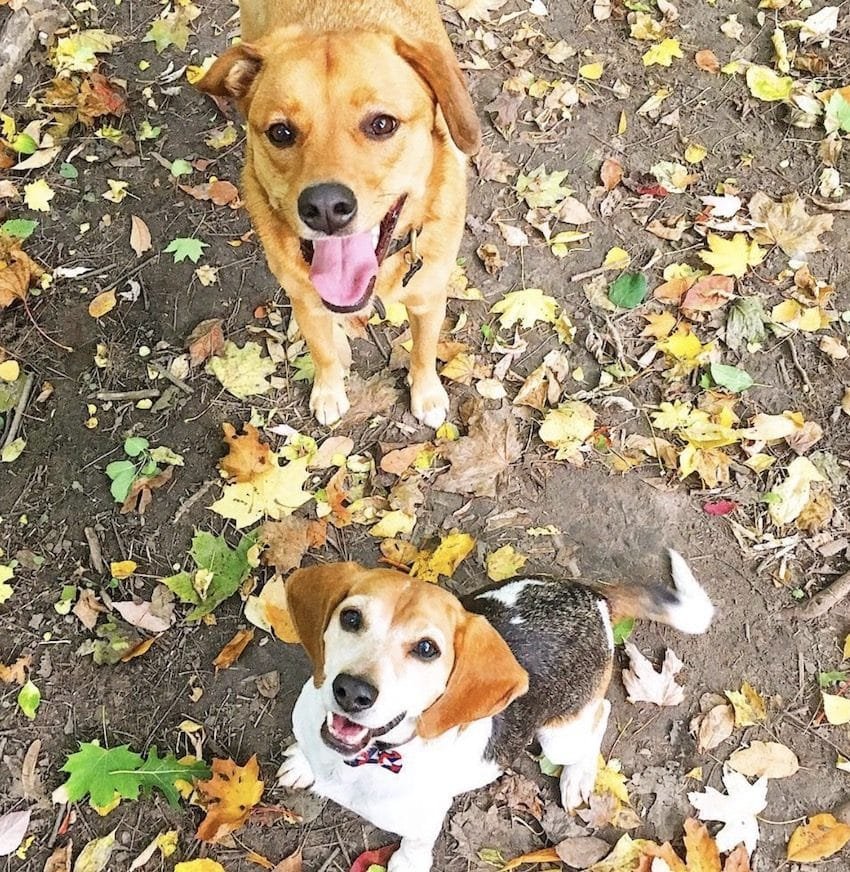 While it's very sad that Meghan and her beloved dog will be separated, it seems unfair to attack her over the decision when the whole story isn't known.
It's also clear that Meghan made sure Bogart would be going to a good home — with people who know and love him.
If you know someone who might like this, please click "Share!"