Earlier this month, when Elijah Barkley headed out on a fishing trip with some friends and family in West Virginia, he never imagined that he'd end up saving a life. But that's exactly what he did.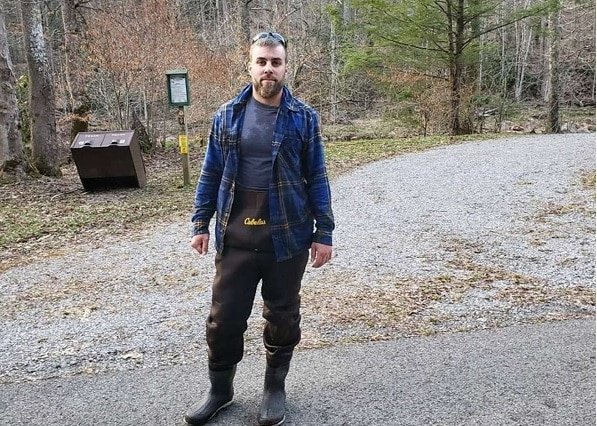 Barkley was stopped by a forest ranger while traveling back to camp from the river. The man had brought along a bear handler as well. They asked him to be on the lookout for alone, young bear in the area. Turns out, the cub was an orphan, apparently having lost his mother — and based on recent sightings, was faring very poorly on his own. Sure enough, not long after continuing on his way, Barkley spotted the bear in question.
"He looked as if he was just completely worn out or something was wrong, because we pulled up closer to him and he wouldn't move," Barkley told The Dodo. "He kinda just stayed there." Barkley motioned the forest ranger and bear handler to where he was, near the riverside. The cub appeared to be on verge of collapsing by then so Barkley urged them back towards it with a quick wave in its direction.
The bear handler, Joel Rosenthal, runs a wildlife rehab center called Point of View Farm, Inc. He'd been trying to track down the lonely cub in order to take him to his facility and save him. As it turns out, Barkley had found the cub just in the nick of time. Before Rosenthal had the chance to sedate him, the cub's paws gave out from under him while trying to cross the river. Too exhausted to even lift his head from the water, the cub was now beginning to drown.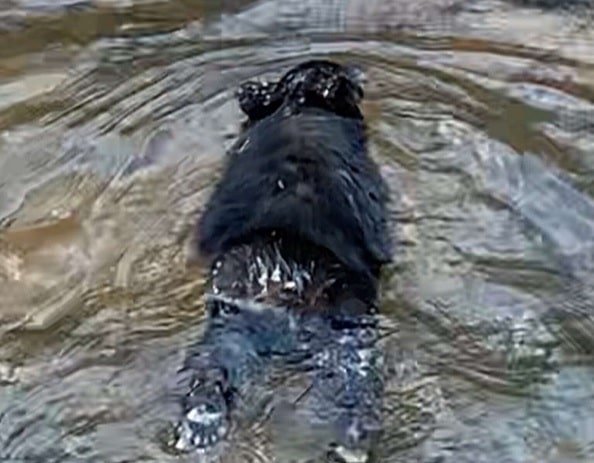 With the cub drifting away downstream, his death seemingly imminent, Barkley leaped into action. "I saw his head go down underwater, and that's when I made the instinctive decision to run after the bear," he said. "My mind was so solely thinking of getting to that bear as fast as I could that I didn't think about the risks." Barkley traversed the slippery rocks at the riverside. And jumped into the freezing water swimming toward the cub before it was too late. "I got to him pretty quickly. And immediately grabbed the bear by the scruff on the back of his neck," Barkley said. He then hauled the cub to shore.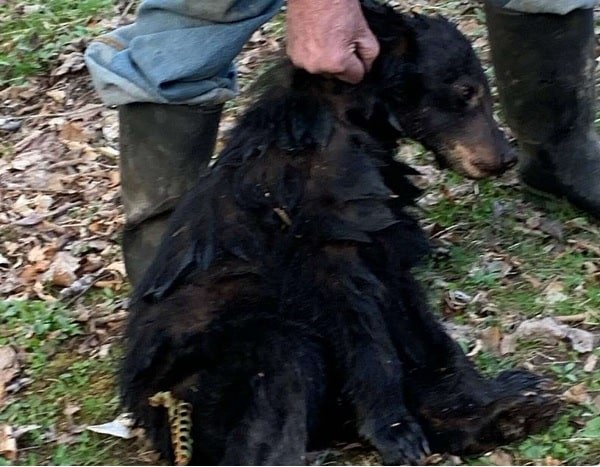 For several moments, the young bear remained lifeless — but then he slowly began to rouse. Barkley had reached him in time. "I immediately carried him over to [Rosenthal] so he could check things out," Barkley said. The bear was tranquilized and wrapped in towels to sleep in the handler's truck.
Barkley's heroism was not missed by those who saw the scene. But he's just happy he was able to help. "Everyone thanked me," Barkley said. "I had never in my life thought of an event that would take place like this. I believe we were meant to be there at that moment in time." Now, things are looking up for the cub.
The young bear is regaining his strength under Rosenthal's watchful care at the rehab center. And with any luck, will return to the wild in full health in the coming months. "He is very small and starved, but we believe he will do great," Rosenthal said. "He will gain weight. The bear will then be put in a pen with other cubs from the previous year who also lost their mothers to hunters. We hope we can release him this summer."