Joey and Allison Maxwell made their family a little more complete when they adopted Maverick, and they also saved his life. Maverick, who was about a year old when they rescued him, was in a high-kill shelter in North Carolina.
Maverick is a big dog but, the Maxwells say, even people nervous around big dogs were never nervous around Maverick. He was so popular with people of all ages, that a saying was born: "Everybody loves Maverick."
But eight years later, Maverick was diagnosed with lymphoma. Treatments seemed to be successful at first, but cancer came back aggressively, and the Maxwells feared the worst.
"He was anemic, had an infection, and we really thought we were going to lose him," Joey Maxwell says. "He spent two nights and three days in the ICU, then they told us that we were bringing him home for Hospice care."
The news, of course, was crushing, but what the Maxwells were about to find out was that everyone really did love Maverick, and pitched in to make sure his last day was the best ever.
But they were going to learn something else, too — that they were about to save Maverick for the second time.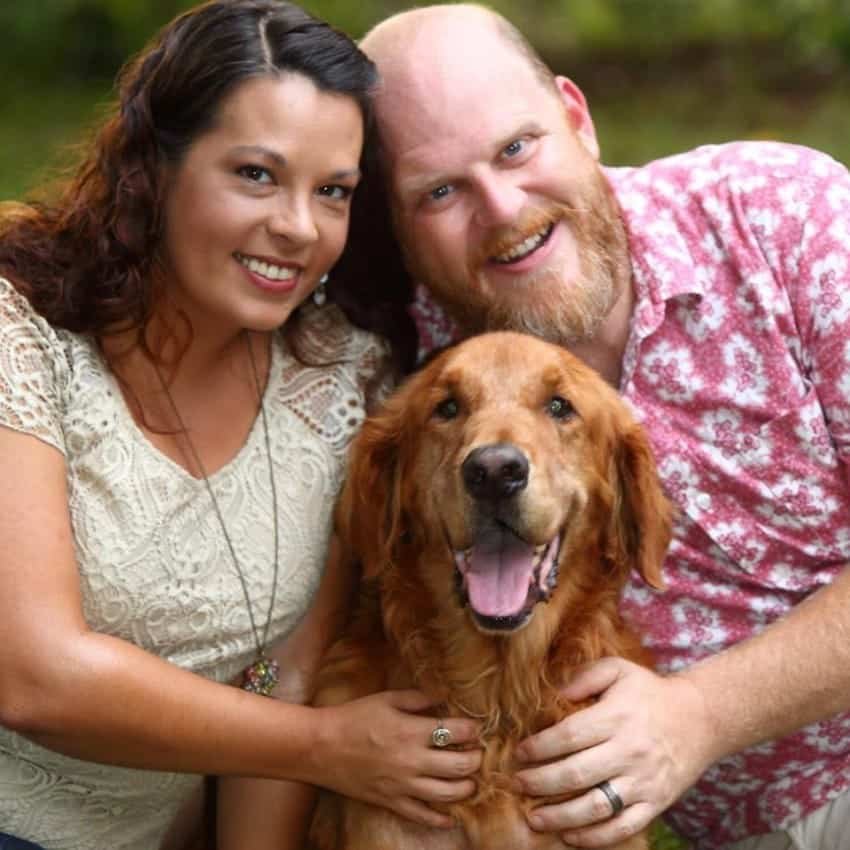 Maverick was rescued from a high-kill shelter by the Maxwells after being abandoned on the side of the highway.
From the first day, he brought a joy to his humans, Allison and Joey Maxwell.
Maverick had a special quality that made everyone instantly feel comfortable and safe around him.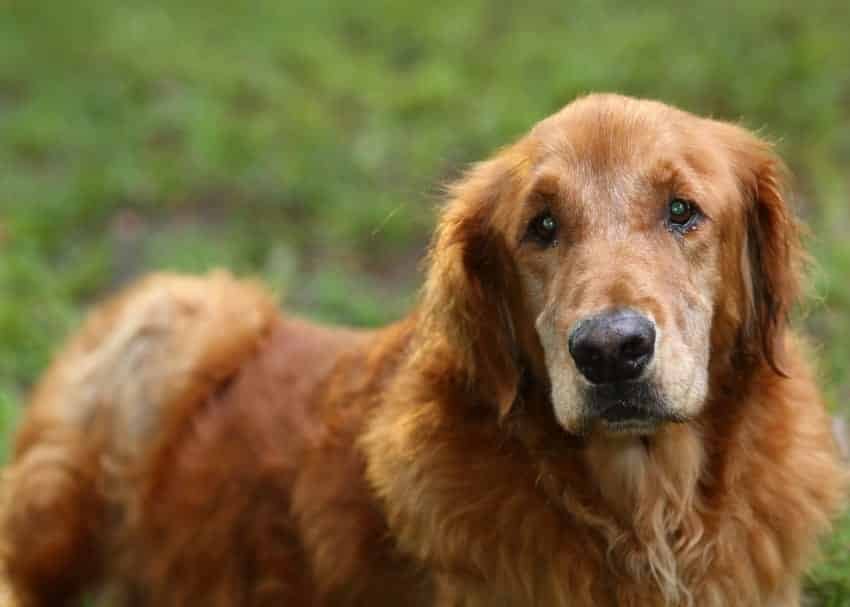 So when he was diagnosed with lymphoma eight years after coming to live with the Maxwells, they were devastated.
They tried treatment, but when cancer came back, the veterinarians said they needed to prepare for the end and make Maverick as comfortable as possible at home for the short remainder of his life.
But the Maxwells weren't about to just mope around. They decided to give Maverick the best day ever — even if he could no longer walk.
They went to their local Lowe's to buy a nice wagon so Maverick could lie down comfortably while they wheeled him through town.
But the nice wagons were expensive, more than they could really afford after all of Maverick's treatments.
And then everyone's love for Maverick began to show.
When Joey Maxwell explained why they needed the wagon, the Lowe's employee told him to come back in an hour.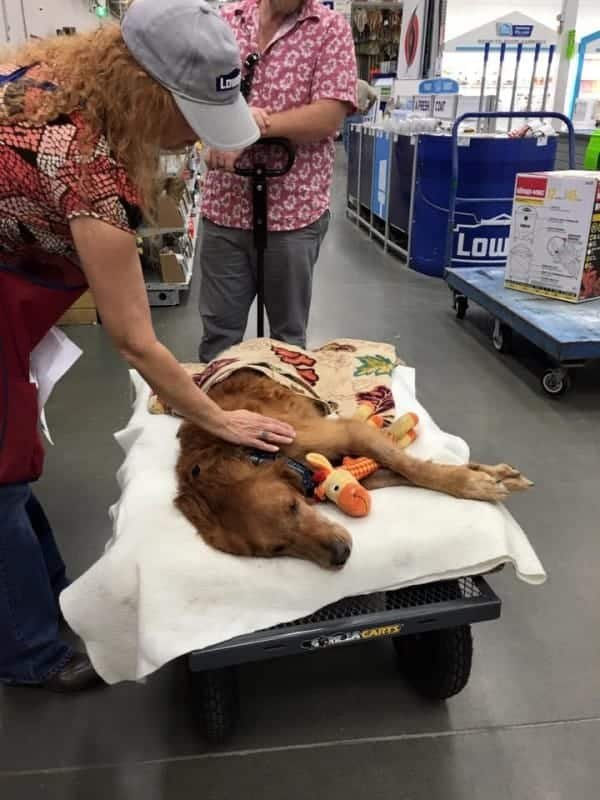 When he came back, there was a wagon waiting, and they sold it to Maxwell — at a discount.
"I hadn't even told them about the money thing," Maxwell says. "He had just decided to do that out of the kindness of his heart. So I, of course, lost it, blubbering right there at the cash register. Then, the cashier broke down, too, and we had a nice little cry together."
The wagon was outfitted with Maverick's favorite foam mattress and plenty of blankets, so he would be comfortable on his journey.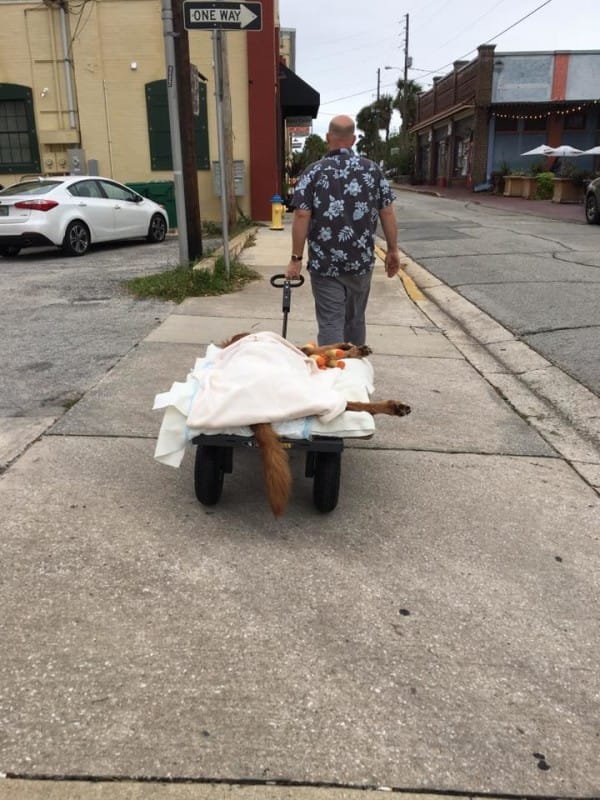 And then it was time to hit the town for Maverick's special, last day.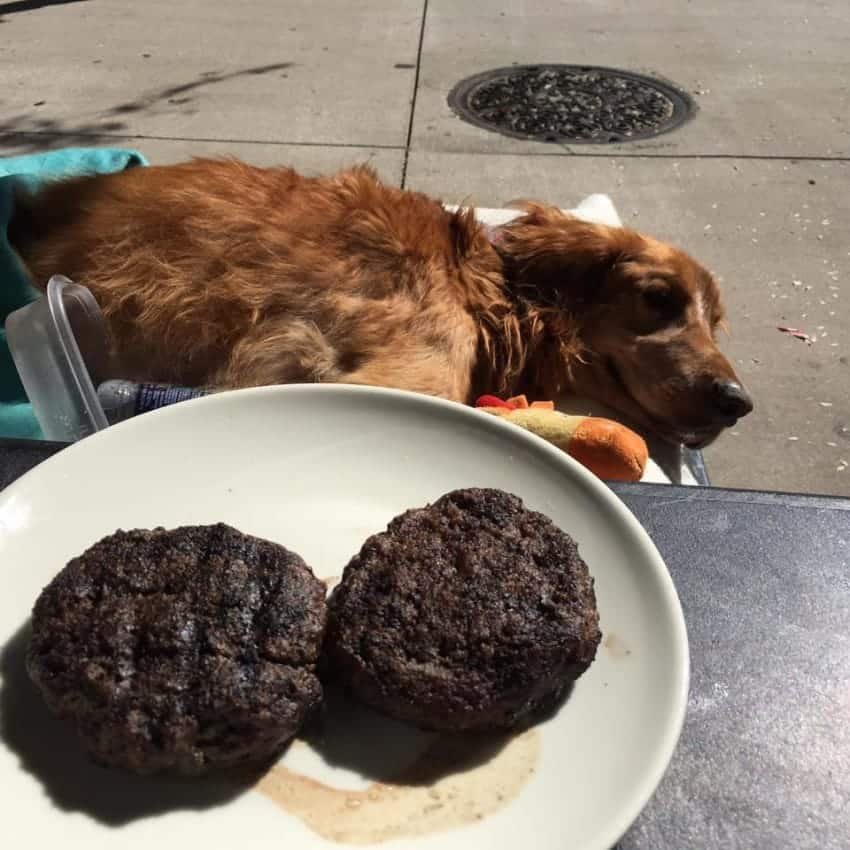 They treated him to burgers…
and dog-friendly ice cream.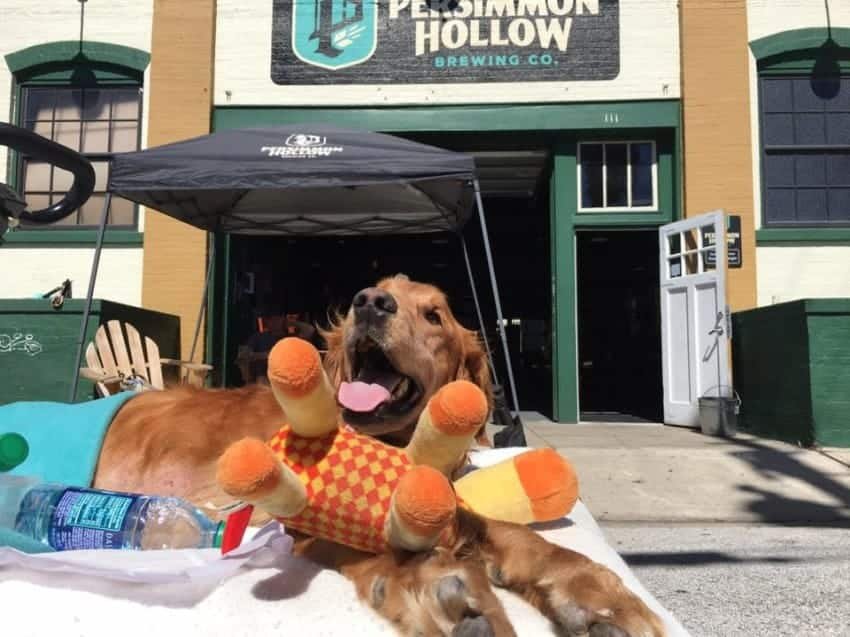 "We took him to our small little town and a big beautiful day out," Maxwell says. He also says that everyone who encountered Maverick fell in love. Even though he was so frail, Maverick hadn't lost any of his charms.
The Maxwells were sad, but they now had a beautiful memory to cherish.
But then, something else happened.
Maverick started to get better.
Ever since his big day out, his health has been gradually improving. He's still a long way from recovered, but each day, he seems a little stronger.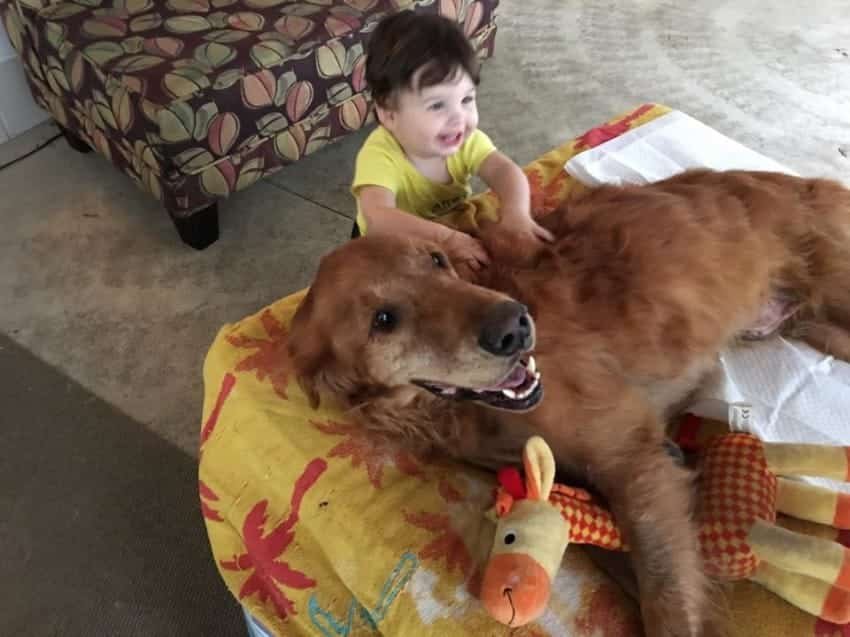 And since he's made so many new friends, the Maxwells have been taking him out on his wagon, whenever Maverick feels up to it.
"My wife and I are convinced that had we gone home last Tuesday and just said our last goodbyes and laid around the house being depressed, that Mav wouldn't be here today," Maxwell says.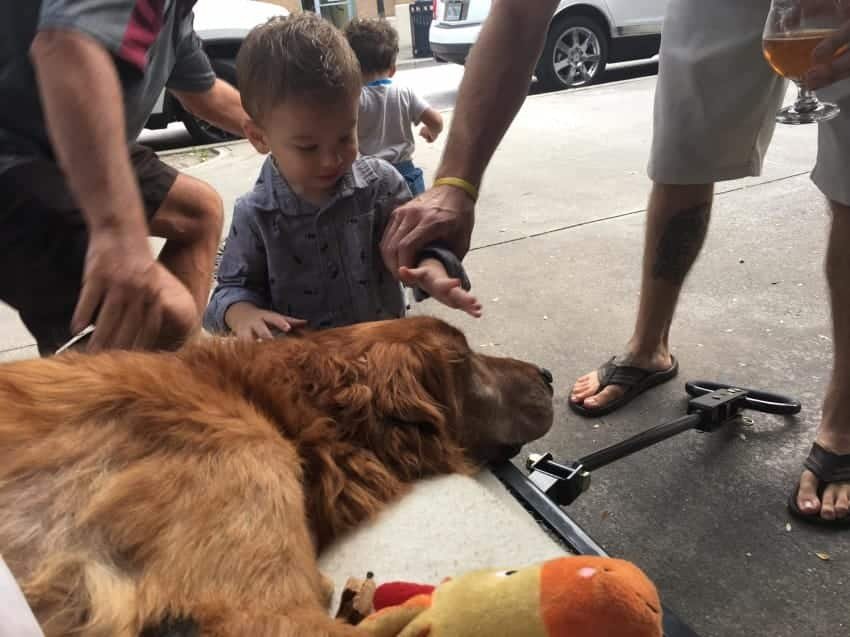 "I really believe that what has helped him improve more than anything is all this positivity and love he's been receiving. He hasn't had the time to think about being sick because he's been getting so much love from around the world."
Right now, Maverick is recuperating and preparing for another round of chemo, and the Maxwells are right by his side the whole way — cherishing every moment they have with him.
Maverick is currently on the mend, although he still has a ways to go.
Right now, though, he's eating well and is getting his energy levels back up, and he's beginning to show some movement in his back legs, which are all very good signs!
If you know someone who might like this, please click "Share!"