Three tiny abandoned dogs live inside an old tire, trying to escape the bright sun. It was a scorching day, and the deflated tire sat on top of an empty dead-end road in Muscoy. It looked like their luck had run out when they were so close to death with no water or shade nearby— but then something happened that changed everything. When a driver found an abandoned dog on top of the pile, his instinct to help kicked in. He called up local rescuer Faith Easdale with Dream Fetchers: Project Rescue.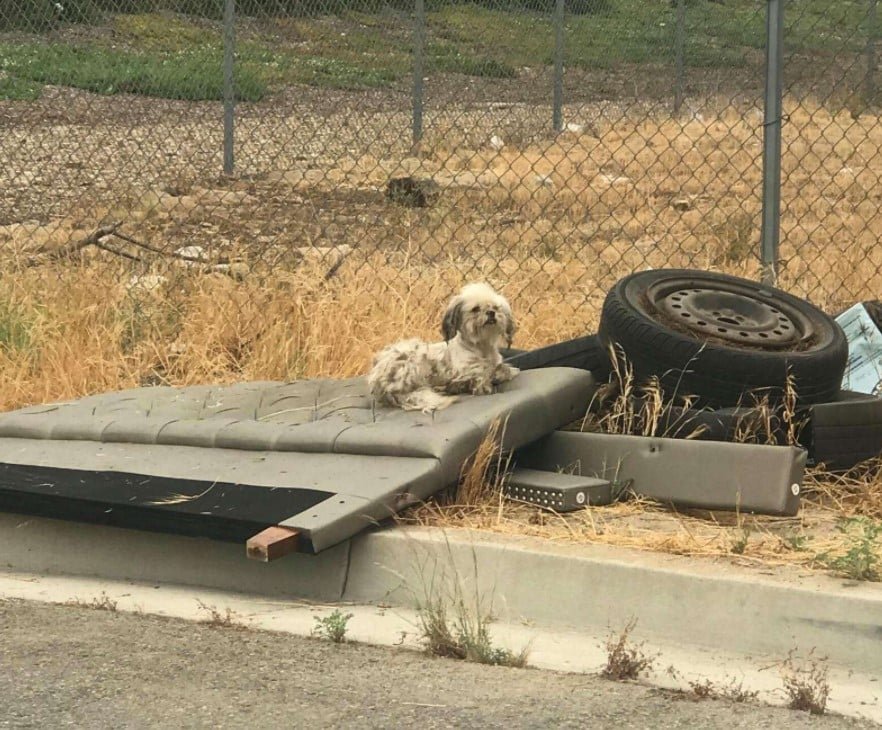 Easdale said, "We do this all the time. We see dogs dumped in underpasses, fields, canyons, freeways, you name it — and that area is one of the worst. Hardly anyone would go there or even see these dogs, and even if they had seen them, they would have kept ongoing. They just don't care. It's an everyday occurrence."
Easdale's friend, Cassandra Aldridge, who lives in the area was called in to help find this dog. When Cassandra Aldridge arrived at the scene where she was asked to check for an abandoned dog, her first glance inside its tire revealed two more little faces looking warily up.
When Aldridge realized that the dogs were too dehydrated and lethargic to move from their spot, she decided on an easy way out. She picked the tire up and put it in the back seat of her car.
The dogs were exhausted from being out in the hot sun for how many days, but they seemed to enjoy as soon as getting into a car with air conditioning. As soon as the Easdale arrive, the dogs scattered in fear. Somehow she managed to coax all of those scared dogs and wrap each one in a soft blanket before giving them water which they eagerly drank up.
"I stroked their heads and let them know that they were OK, and then I put [them] one by one in a crate. They just were so lethargic that they didn't even want to run. But they were all so happy to be in that crate huddled together," Easdale said.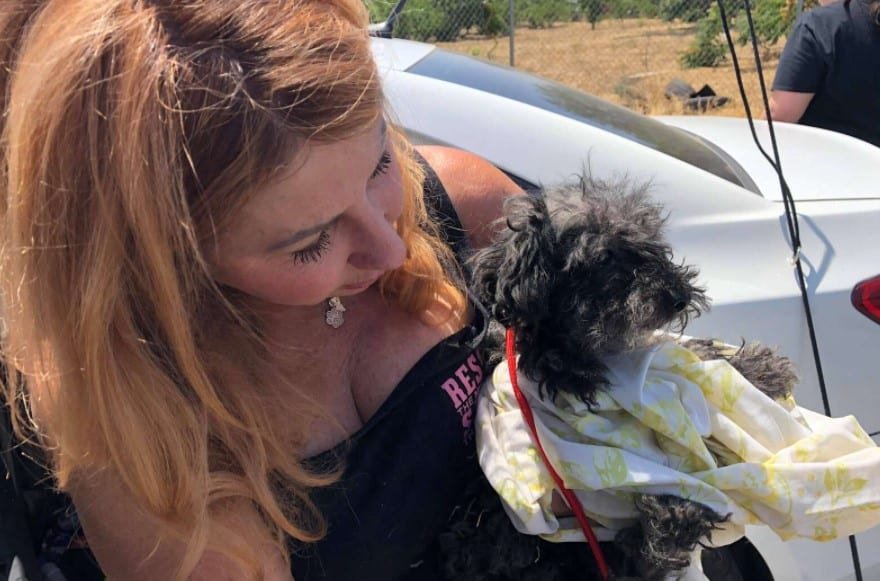 Easdale watched as a little black poodle, who appeared to have been recently pregnant, wrapped her paws around the white dog. The dogs were rushed to a nearby veterinary hospital, where they received fluids and treatment. The rescuers named them after different tire brands- Michelin, Pirelli, and Kumho.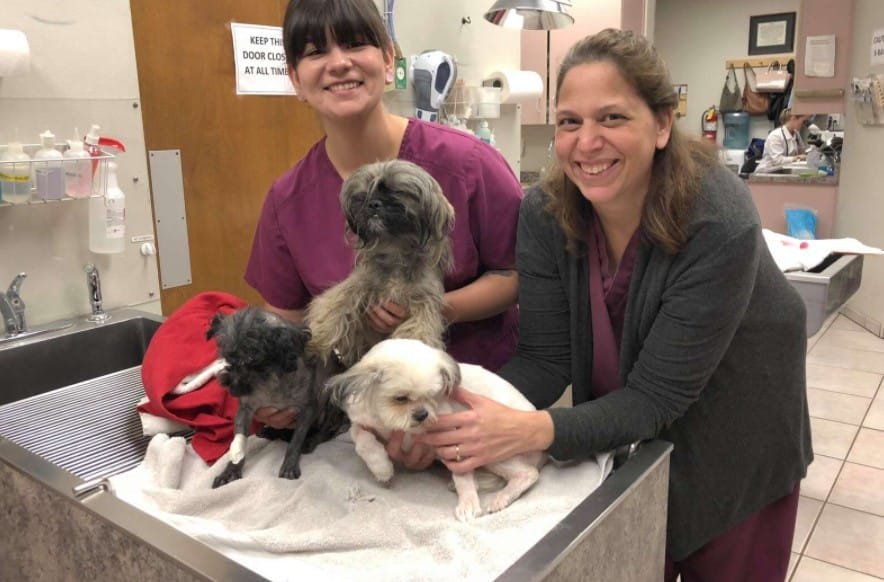 The three dogs were missing patches of fur from scratching at their itchy skin. But with dental cleanings, spaying, and neutering in the works they will soon have a fresh start.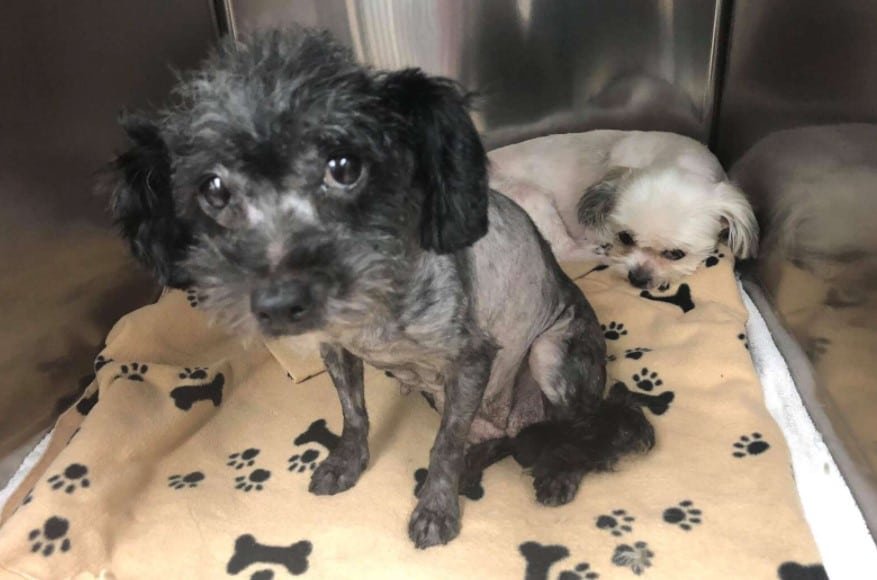 "Pirelli and Kumho were both lactating, meaning they were still producing milk for puppies that were hopefully old enough to be weaned; Michelin was shut down and protective and is opening up as the days go by. The girls are so loving and seem to feel like royalty with their new 'dos. Michelin is still too proud to wiggle his tail but we can see the light coming back to his eyes," Hedy Alison, office manager of Camino Pet Hospital, wrote in a hospital report.
Once they receive their vaccines and microchips, the bonded dogs will be ready to move on in search of that perfect forever home.
If you know someone who might like this, please click "Share"!