Reddit user Retabop shared her stories from the past six years while helping raise wallabies for the past six years. She is selflessly dedicated to the wallabies making sure these animals get everything they need so they can grow up strong and be returned to the wild.
The Wallabies are released into a pen that is attached to the house for what is called a "soft release." That way, the Wallabies are free to stay or leave and return as often as they want. It is easier for them to gain the confidence they need to fully return to the wild.
She was stunned when one of the babies she'd raised after her mother had been killed by a car, recognize her!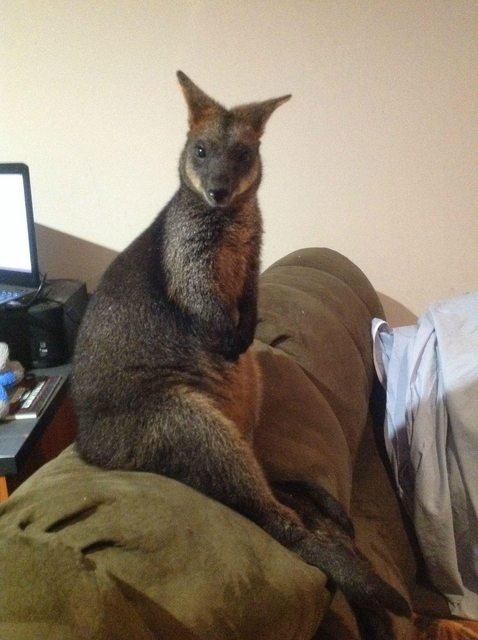 The wallaby is thankful for the woman's help, since she couldn't have started a family of her own withouht Retabop's help!
If you know someone who might like this please click "Share" below!