While hiking in the mountains, a couple found a goat in the Pedriza section of the Sierra de Guadarrama near Madrid. The poor thing was hanging by his between two boulders. He obviously been was in this very uncomfortable position for hours.
The pair created a harness of their jackets and were able to pull it out and let it go on its way. Once he was freed, it took him a few minutes to recover from the shock!
Somehow the mountain goat was stuck in this unfortunate position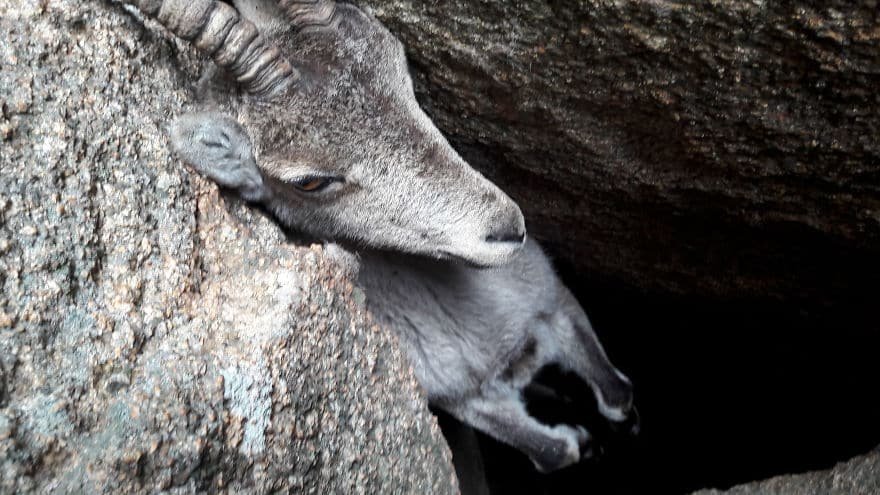 Dangling by his horns
He was in a bit of a shock after
If you know someone who might like this please click "Share" below!