When Nora Hall suffered a stroke on both sides of her brain, she was only five-months-old. Nora survived the trauma of her stroke, but her prognosis was that she did not long to live. Nora's parents, Mary and John Hall were devastated.
Nora's mom posted on Facebook that their world had been shattered, and their two eight-year-old Basset Hounds were devastated as well.
During Nora's final days, the Minneapolis Children's Hospital allowed the dogs to visit her. Once they were near the baby, they refused to leave.
Doctors said Nora was suffering from pulmonary hypertension, a rare disease with a high mortality rate. When her MRI revealed that her brain wasn't receiving enough oxygen, it had shrunk down to half its size. She was incapable of breathing on her own because her brain had been so badly damaged.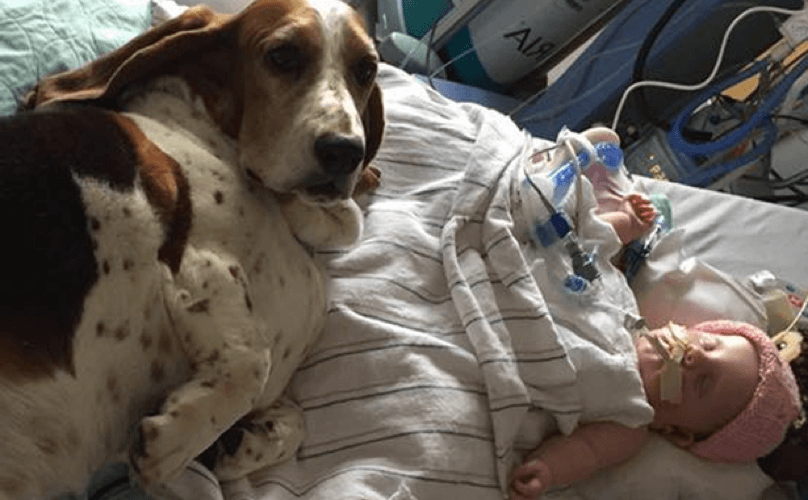 If you know someone who might like this please click "Share" below!