Teddy, a Scottish Fold cat, became the foster dad of Xena the kitten. Xena was in love with Teddy since the day they met.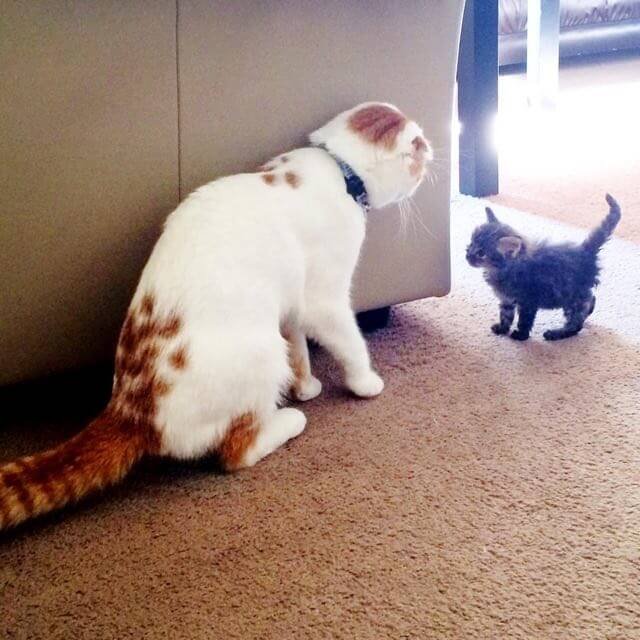 Xena's foster mom said that Xena is a firecracker and loves Teddy! The pair loves to play with all their toys together.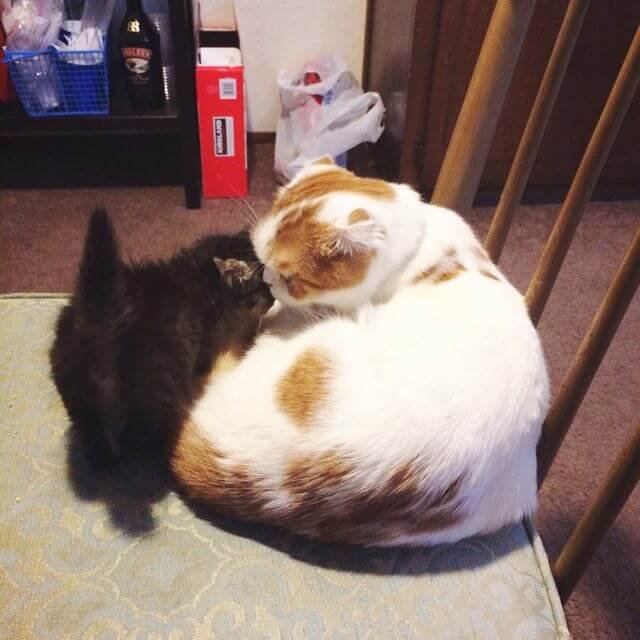 Teddy and Xena love cuddling together. Xena follows Teddy everywhere that he goes, even to his favorite sink. Teddy woke up with Xena sleeping on his belly.
This is Teddy and Xena, watching a movie together.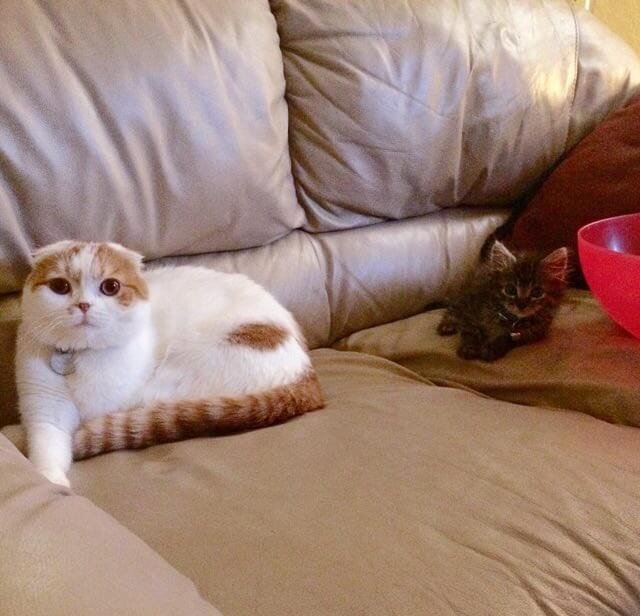 Teddy loves to groom the scrappy little Xena. Whatever treatment Teddy gives Xena, she's happy!
Teddy has a hard time waking Xena up when she is sleeping.
Teddy loves his foster kid, Xena.
Xena has grown so much since they first met, she's almost as big as Teddy.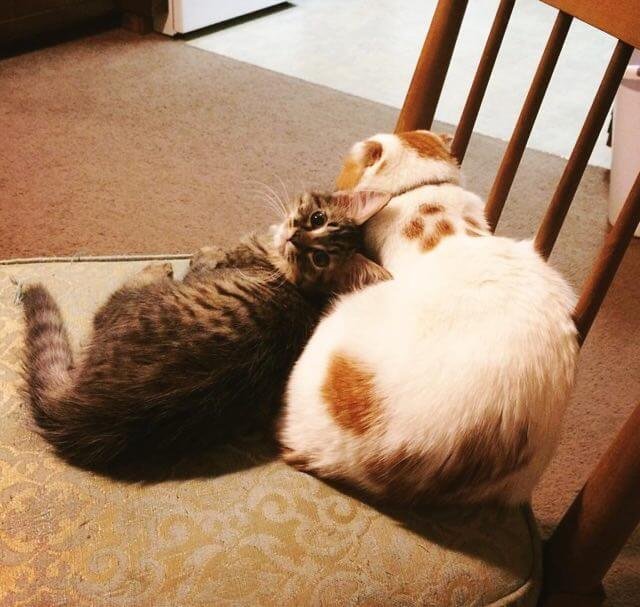 This is Xena giving Teddy a big hug!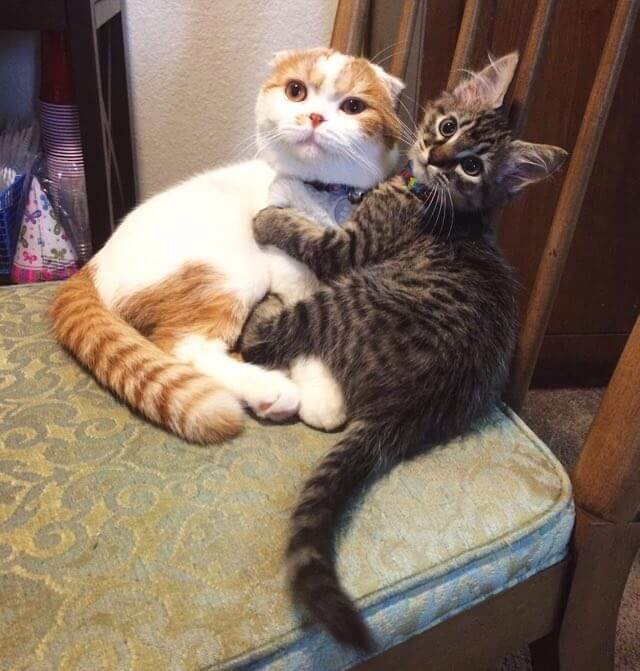 Teddy has done such a good job as a foster dad.
If you know someone who might like this please click "Share" below!