In "The Letters of Vincent Van Gogh," Van Gogh says to his brother:
"Do go on doing a lot of walking and keep up your love of nature, for that is the right way to understand art better and better. Painters understand nature and love her and teach us to see."
Can you imagine working in nature?
Wildlife photographers are blessed, as while struggling to capture the perfect shot, they mingle with nature, come face-to-face with rare animals, relate with wildlife, and allow their mind to relax.
Ok, I am not so sure about the last one, as apparently, adrenaline levels are often high when being in the wild.
Gren Sowerby, a 69-year-old wildlife photographer has been photographing wildlife for about forty years, and he still got the "shock of his life".
Sowerby, who lives in Whitley Bay, Northumberland, claims it is a pleasure to spend his time around wild beasts, but in September, when he went on a safari in Maasai Mara, Kenya, he had an unusual experience.
He noticed a huge lion around 40-50 feet far from him and prepared to take some unique photos of the majestic animal.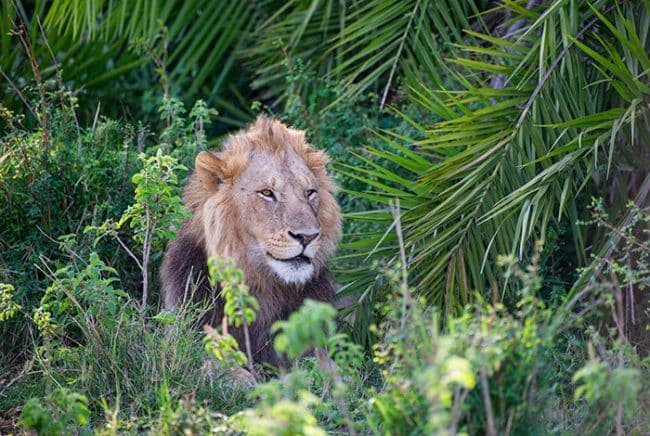 He explained:
"I was probably 10-15 meters away and he was with a lioness, she was crossing a stream. They had a kill in the bushes and I think he let out a roar probably to say that he was full!
I was taken aback by the sheer size and scale of him. From him being very still and quiet then for him to let out a big boom was quite something."
" He roared to say: 'I'm the King of the Jungle' and then I couldn't believe it when he smiled at me like when someone winks at you to say like: 'Haha!'"
Although shocked, Gren remained on his spot and captured the moment:
"I was really happy with the photos, I only looked at them properly when I got home. I regularly go on these safaris and really enjoy photographing wildlife.
They have grown up around the safari so they're used to cars and tourists. The King of the Jungle is always something you've got to capture and I'm so pleased I got the shot."
If you know someone who might like this, please click "Share"!