Though some people may not believe that animals indulge in human emotion, doggie sadness can actually be incredibly deep.
Dogs experience feelings similar to ours and will be just as heartbroken when a friend or loved one passes away.
But sometimes, as with this dog and duck, loss offers opportunities for new friendships!
This was the case for Harlow the Weimaraner who was devastated when her doggie best friend Sage passed on.
But with grief comes opportunities to welcome new relationship into your life.
In Harlow's case, the sweet owner ended up getting her two new little siblings to cuddle, play with, and love.
The three dogs are now completely inseparable and also totally photogenic, much to the delight of the camera-wielding owner.
Harlow the Weimaraner, who is a portion of the incredibly popular Instagram account Harlowandsage, was heartbroken when her best friend Sage passed away in 2013.
But her owner was determined to fill the hole in her heart with a new best friend to love and brought home a new miniature Dachshund named Indiana.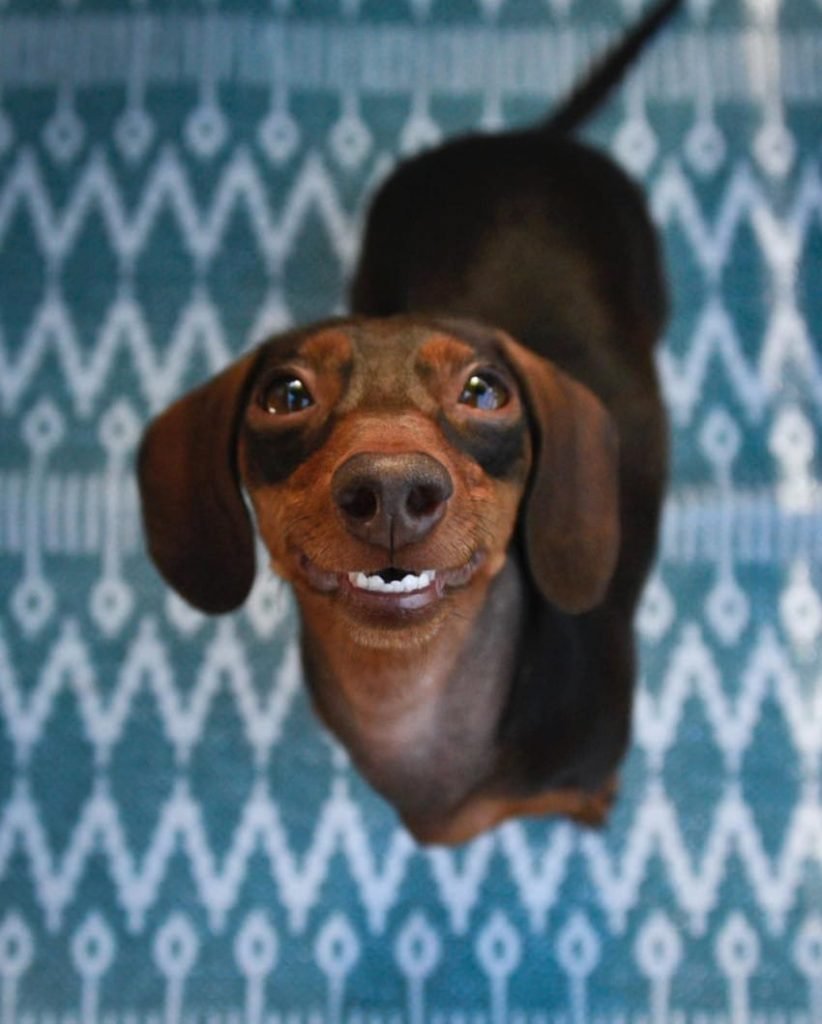 A little while later, they brought home a third photogenic pup named Reese.
Though there is an obvious size difference between the three, that didn't stop them from becoming the most affectionate and cuddly little trio.
They love to cuddle and snuggle in adorable dog piles while their owner expertly documents every sweet moment.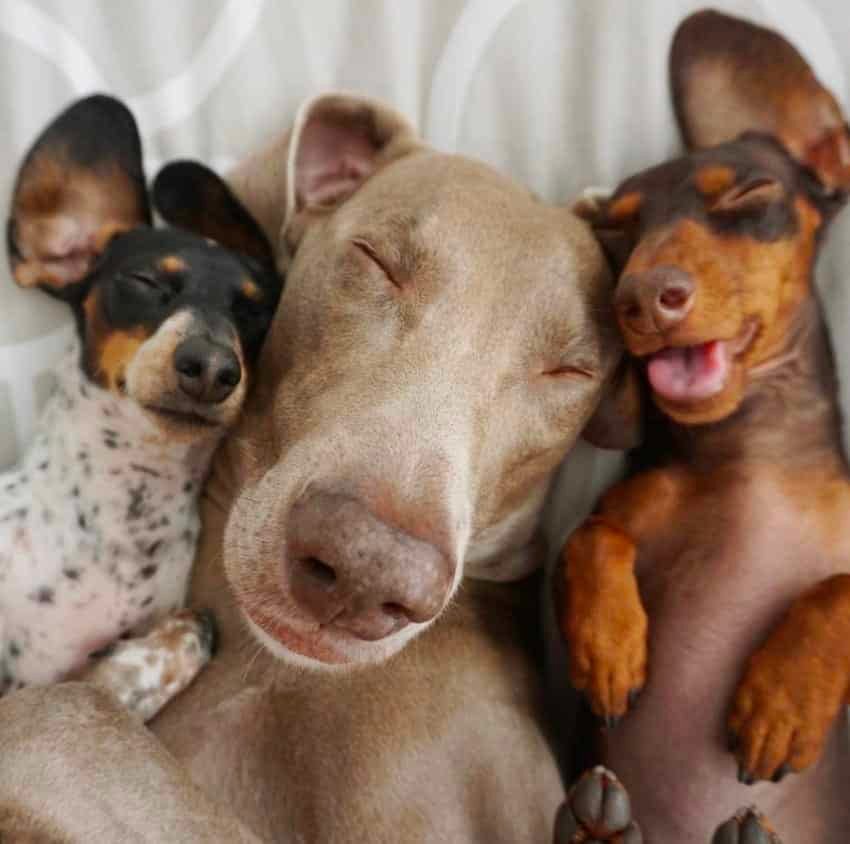 Though Harlow went through a lot of heartbreak after losing her friend, it seems like she's found a whole lot of happiness being with her tiny new friends.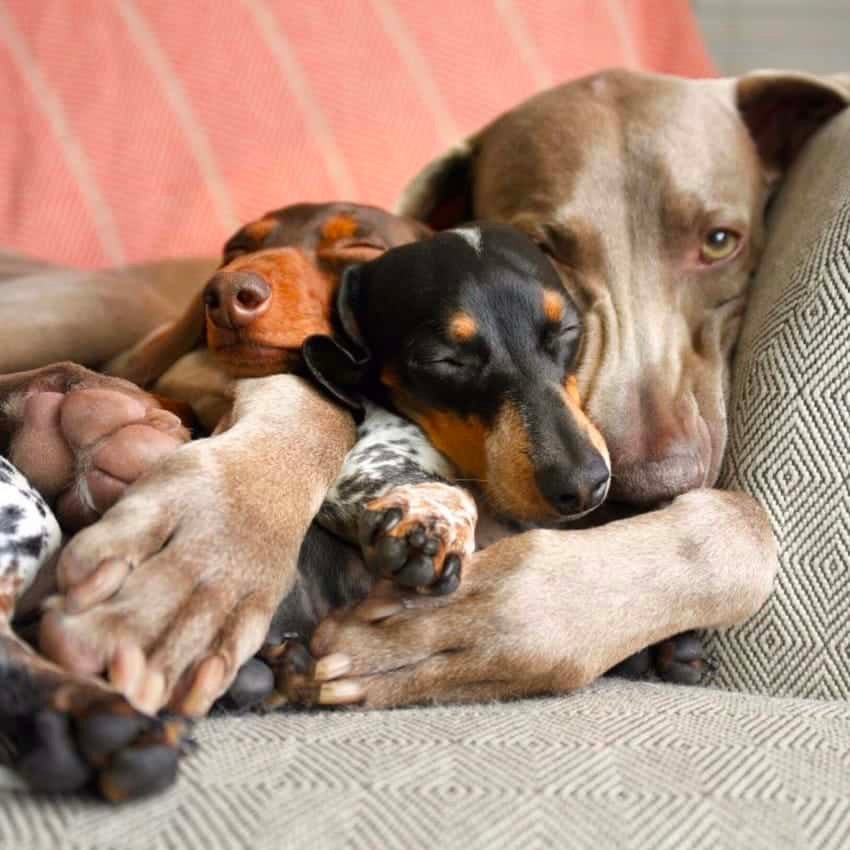 Anyone who has ever had a dog can appreciate the stillness and willingness the group has while getting their photo taken. Most pets seem to run as soon as the camera comes out!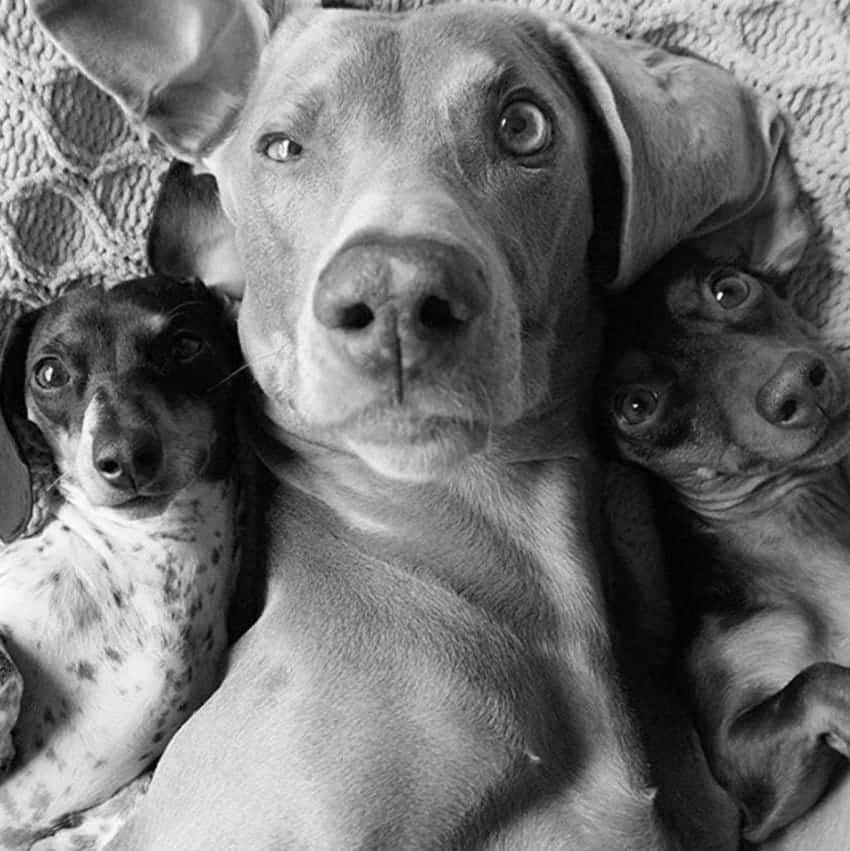 The dogs understandably have thousands of fans who can't wait to see more of their adorable antics on their Instagram.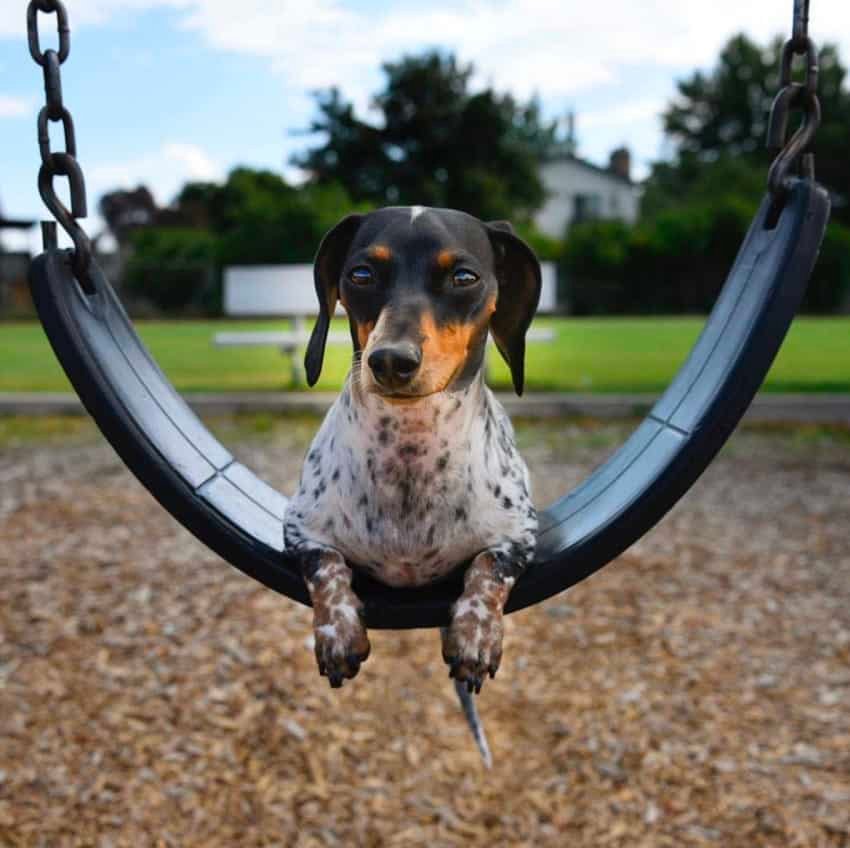 Sometimes new environments and props are even integrated with their photos, which they seem to not mind one bit!
Between the friendship cuddles, good vibes, and dog butts, what's not to like about this furry family?
We look forward to seeing more pictures of the photogenic threesome, who show us that friendship knows no size.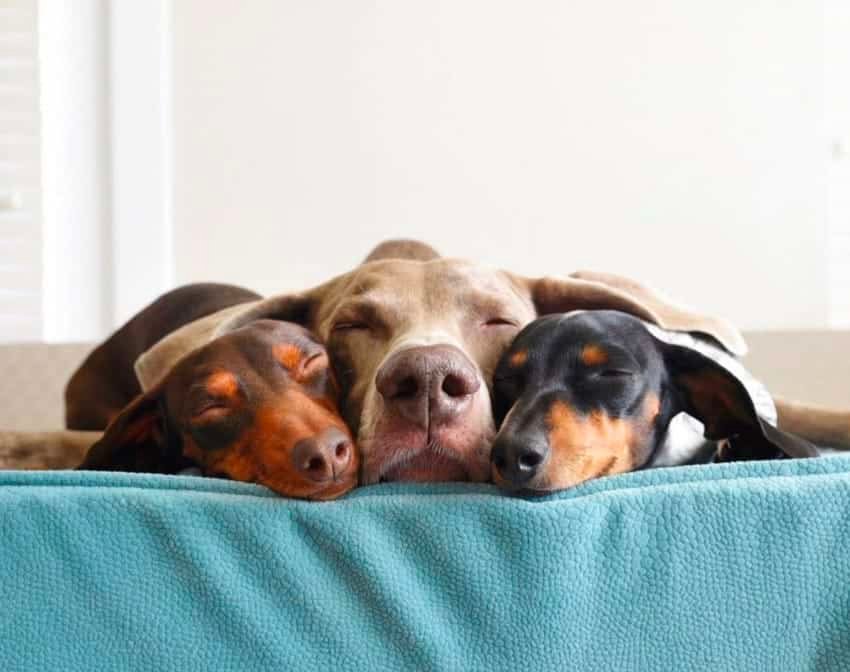 If you know someone who might like this, please click "Share!"